This Just In! Here Are the Top 10 Health & Wellness Trends to Follow In 2023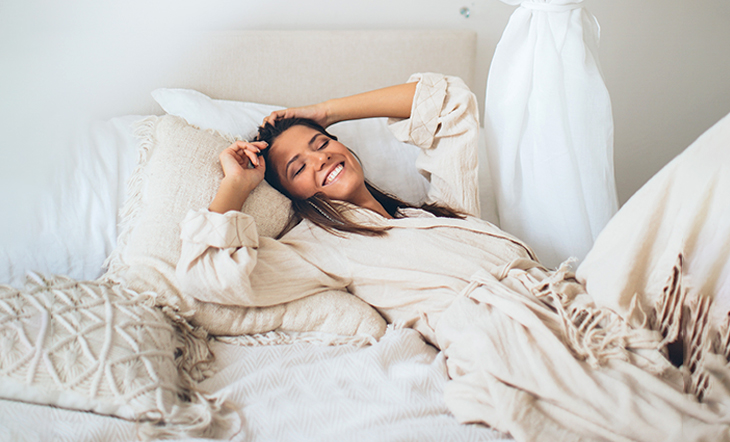 The last handful of years, we've seen, are continuing to see, and anticipate seeing the backlash of burnout, the normalization of mental health in the workplace, and community-based wellness spaces to fulfill the void for offline connections. We can all benefit from the abundance of health and wellness trends now available to support everyone's well-being.
When it comes to what is trending, it is our mission at YouAligned to research and decipher what is a fad or a phase, sharing only the information that is worthwhile and wholeheartedly meant for your practice and wellbeing.
Those prioritizing their wellbeing are making time to reflect on where they are currently and the direction they are heading. And we want to give you ahead-of-the-game – or at least, the most up-to-date – wellness wisdom.
So, here's a sneak peek at the top ten wellness trends for 2023 to try on your health and wellness journey.


Explore These Top 10 Wellness Trends to Optimize Your Health and Thrive In 2023:
We realize that there are dozens of wellness trends constantly popping up! So this list reflects the most popular and impactful wellness trends that will dominate the 2023 landscape.
Read on to explore trending wellness practices that are good for your overall health and wellbeing, and are actively reshaping the way we approach workouts, working, and everything in between in our daily lives. In no particular order, here are the top wellness trends of the year.

1. Cycle-Syncing

Cycle-syncing is the alignment of projects, workouts, eating habits, social activities and love-making with the four phases of a female's monthly cycle: Follicular, Ovulation, Luteal and Menstrual.
According to Women's Health Expert, author of Woman Code & In The Flo, founder of Flo Living, and Creator of the Cycle Syncing Method ®, Alisa Vitti, our bodies constantly fluctuate. This constant fluctuation affects not only the kinds of exercises we do, but our motivation to exercise in the first place.
How to Honor the Phases of Your Monthly Menstrual Cycle With Ease and Grace (A Week-By-Week Guide)
Many following this trend opt for high-intensity workouts (Think: Soul Cycle, Bikram Yoga, HIIT) during their ovulation phase. Low-intensity exercises (like walking, Kundalini and Yin Yoga or mat Pilates) are better practiced during the menstrual phase, which studies have shown are highly recommended for reducing cramps.
With the realization that working out and doing work the same way every day is not exactly effective, this wellness trend calls you to truly tap into your mind and body, and recognize what it needs. Following a lifestyle trend that follows your flow is worth following.

2. Circadian Health

Circadian (or sleep) health is not a new wellness trend, but the hype is certainly keeping us awake. With hacks to help you get a better night's sleep (e.g. when to shut down your screens and why it's important to invest in a high-quality mattress), this healthcare trend referred to as circadian health, is nothing to lose sleep over.
This wellness trend is cropping up in many forms. One of the most common we're seeing are lamps like this one that are designed to match your circadian rhythm to improve your quality of sleep.

3. Rest as Resistance

Another wellness trend we gladly stand by is frequent and quality rest. When it comes to resting, we promote that people should do very little, or literally nothing at all, as a way to fight exhaustion and depression.
Sleeping or taking a nap should not be seen as unproductive or laziness. As a matter of fact, according to licensed psychologist Taisha Caldwell-Harvey, founder and CEO of The Black Girl Doctor, rest is indeed productive and active.

Simply put, adequate rest is what you need to fill your cup.

Although this wellness trend is showcased on social media, few know how to practice rest effectively. For the record, rest is not running errands, doing the laundry, the dishes, or catching up on tasks that your 9-to-5 has taken over.
Rest is sleeping, napping, cuddling on the couch, cozying up with a good book or doing an activity that brings you joy. Simply put, adequate rest is what you need to fill your cup.
Warning: Does your body need a rest day? Here are 7 Signs Your Body Needs a Rest Day


4. Healthcare Concierge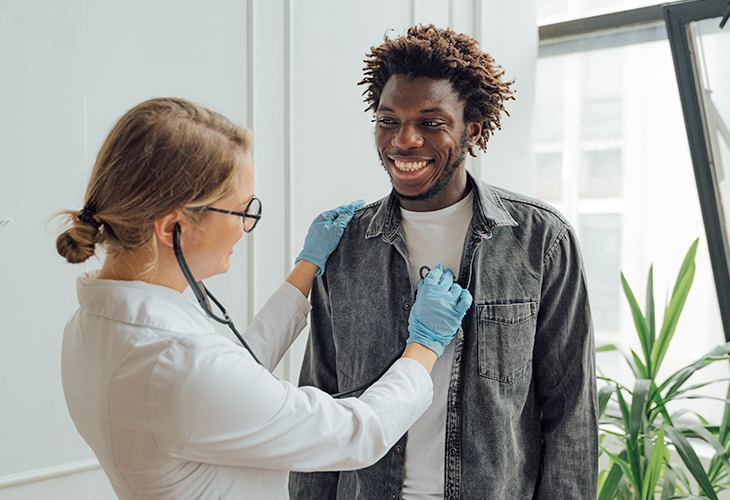 With an influx of data, insights and recommendations, current primary care providers find providing customized care to patients more overwhelming and all-encompassing than usual. There is a want to receive the most engaging personal health experience possible.
Thanks to the launch of digital health solutions, first line clinicians are able to deliver more precise and efficient healthcare for their patients, subtly shifting their role from caregiving to careguiding.

5. Corporate Wellness Programs

Even in the before-times, society has desired more balance and less burnout, prioritizing harmony over hustling. More employees want to feel seen and heard. They need help with coping, processing and healing, and they need more resources to navigate anxiety, depression and stress.
Companies are creating more psychologically safe work environments for their team members by providing mental health care benefits that are more accessible, inclusive, and representative of all experiences. These benefits range from professional resources and recommended articles to expert-led events and workshops to self-care check-ins and paid time off for mental health days.
Check in with your HR department and see if there is a corporate wellness program to support mental and emotional well-being. If not, propose the idea for your workplace. One thing is for sure, we don't anticipate corporate wellness programs quietly quitting.
7 Ways to Reduce Your Work Stress and Increase Your Job Satisfaction

6. Therapy Transparency

Many taboos are no longer taboos, thanks again to social media. It's been noticed in 2022, especially on TikTok, that there is more unfiltered sharing by others of their mental health diagnoses and therapy sessions. It used to be taboo to see a therapist, let alone reveal the conversations that took place behind the closed office door.
These scheduled private talks are now part of someone's regular Saturday morning routine, followed by their yoga session and brunch with friends. This type of openness and honesty has removed some of the shame associated with seeing a therapist.
For revealing personal discussions around taking medication for psychological reasons, this stigma is being reduced. The transparency helps put a real-life face to mental health complications like autism or postpartum depression. However, it is important to not refer to a viral video in place of a medical professional able to offer an official diagnosis.

7. Boutique Wellness Centers

Boutique wellness centers provide peace and wellbeing for busy urbanites, offering opportunities to break free from the hustle and bustle of life. From Singapore to London, to our favorite places in North America's Southwest, the specialty sessions found in boutique wellness centers cater to the visitor's needs.
Whether you are visiting for meditation, yoga, cryotherapy or compression therapy, IV drips, or infrared saunas, you will get the chance to rest and recharge while experiencing a wellness retreat within your city. Boutique centers create a more unique experience for each visit which is why this self-care wellness trend will be highly successful in 2023.

8. Online Fitness and Yoga Studios

Many are returning to in-person classes now that the world is steadily opening back up. But as we predicted, the fitness trend of gyms and studios offering at-home classes as well as in-person classes is here to stay.
Just as many now prefer the hybrid of working from home with working in the office during the week, the same goes for yoga formats. The convenience and flexibility of virtual and physical options have increased in recent years with no signs of stopping anytime soon.
Want to upgrade your home-practice with approachable and beautifully curated yoga, Pilates, meditation, and wellness-focused classes? Start your free trial of hundreds of premium online classes from top instructors.

9. Virtual Health & Wellness Communities

"Togetherness" is the theme that is taking over the future scope of the health and wellness trends for 2023. The mental health movement has a sense of community that is consistently, thankfully, getting larger and stronger by the year.
There are countless virtual communities with initiatives set up to strengthen and support their members.
Communities such as the Sad Girls Club, offer free digital therapy called Soul Sessions. The Chronicon Community is a member-based virtual offering to help those in the chronic illness community foster connections. The Loveland Foundation uses their efforts to bring opportunity and healing to communities of color, especially to Black women and girls through fellowships, residency programs, listening tours, and more.
With the ability to provide resources and education, virtual health and wellness communities, such as these, are inclusive for those who want to feel less alone.

10. Aspirational Moderation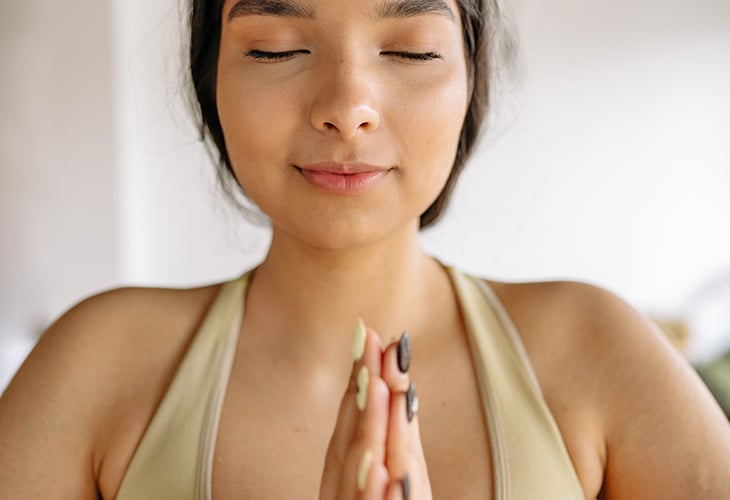 Over the past few decades, self-actualization has been the absolute aim for most. But now, at the dusk of the self-growth movement, comes aspirational moderation or "self-settling." Self-settling is self-growth minus the desire for growth.
This wellness trend comes with the belief that accepting what is and enjoying what's now is the new way to grow. Settling for less because it offers more. More freedom, individuality and authenticity because we are letting go of the want for more, the desire to be different, the drive to stand out or fit in, and an escape from the comparison trap.

Settling for less because it offers more.

We live in an ambitious world where bigger is better, and more is a must. By moderating your ambitions, you will find that you are fine with just settling for being and feeling okay.
This mindset is considered productive as perfectionism is more likely to slow you down from attaining your aspirations. Self-settling can be someone's best bet for achieving their ambitions. We all strive to become the very best version of ourselves. Oftentimes, your best is okay, and okay is enough.
3 Simple Yet Profound Insights to Find Contentment in Life


Thrive In 2023 With These Top 10 Wellness Trends
Buzzworthy news aside, some wellness trends do offer a clear divide between what could not benefit you and what could be best for you. Whether it is mental health or physical fitness, we are fascinated by what the wellness industry forecasted and what they foreshadowed. Our efforts at YouAligned are to immerse you further in your wellbeing.
But remember, just because they are trending does not necessarily mean they will fade away in a few months. If anything, we hope these wellness trends will inspire you on your health and wellness journey. And we encourage you to embark on whichever trend(s) aligns most with your mind, body and life.

We hope these wellness trends will inspire you on your health and wellness journey.

Follow the wellness websites and lifestyle trends that resonate most with you. Incorporate these resources into your daily practice and see how they help you thrive in 2023 and beyond.

Feeling Inspired and Ready to Practice Yoga?
Yoga Class
With Ashton August
Grab your mat and begin your health and wellness journey at home with this Gentle Yoga Flow on YA Classes. Join Ashton August in this all-levels short and sweet gentle yoga class to get your body moving and feeling good in both mind and body.
This article has been read 4K+ times. Feelin' the love!