15 Struggles Only People Who Love Yoga Understand (Funny)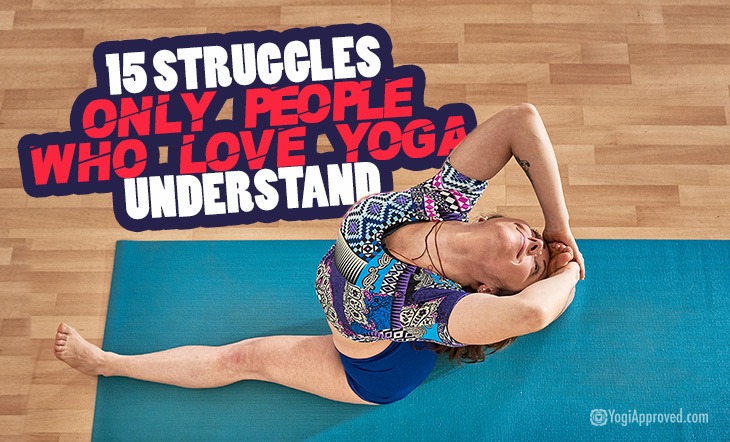 Yoga is magical. And the struggles of a yogi are real.
You love yoga for its ability to bring people together to create a community centered around self-awareness, self-care and self-love. Yoga makes you happy, it makes you relaxed and it makes you strong. But when yoga becomes an intricate part of your life, you often find that – just like any other thing you hold close to your heart – struggles arise.
Even though yoga is a fulfilling experience that can lead to improved health and cognitive abilities, there are still plenty of little frustrations that yoga practitioners will encounter. And while at the time they might be super annoying, when you find out plenty of other yogis can relate to them, all the trivial issues suddenly become a bit more humorous.


Here Are 15 (Funny!) Struggles of A Yogi:
Yogis, here are fifteen annoying experiences you've probably had. We hope this list makes you laugh… because if anything, yoga makes us appreciate everything, struggles and all!

1. Being late to class, and not being able to find a spot for your mat.
You revved up your road rage, blew through stop signs and parked illegally just to get your zen on, and now there's no space for you.

2. Or showing up early to get your zen on, but two students are chatting loudly about how fun last night was.
3. Forgetting your mat and having to rent one from the studio.
You will not be doing any chinstands in class today . . .
Find out why you should definitely clean those public yoga mats before using them by reading this.
4. Making an effort to get to your favorite teacher's class, only to learn today's class will be taught by a substitute teacher.
5. That one advanced yogi who refuses to follow the flow.
We get it, you can turn yourself into a pretzel, but now it's just distracting and rude.

6. Or that one yogi next to you who has no idea what's going on, and keeps asking you questions.
7. Your instructor is giving everyone around you a sweet massage . . . except for you.
Do you smell? Are you too sweaty? What's the deal here?!


8. The sudden and overwhelming desire to get into a yoga pose.
In the middle of dinner, at a party, in the park, on the bus, plane, hiking after sex… You can't help yourself.

9. Having zero control over purchasing pair after pair of $90 yoga pants is a real struggle.
But these ones have a deer skull on them! You can't say no to that.

10. Bosses who will never get it.
They want you to come in early, to skip lunch, to stay late. And no matter how many times you've begun a sentence with, "But I have yoga" they will always shut you down, because they don't understand that yoga is a non-negotiable necessity for your sanity.

11. Accidentally farting in class.
Or that other person in class who apparently doesn't care about letting one (or two or three . . . ) loose during class.

12. Feeling envious of the next person's Dancer pose.
Then feeling guilty that you're having such 'non-yogic' thoughts of envy in the first place.

13. The hot yoga smell that haunts you and is permanently ingrained in your mat, clothes, towel and car.
You know by now that it's impossible to get rid of the hot yoga smell. No matter how many times you wash your clothes and towel, or spray down your mat, all your stuff reeks of sweat.
Psst! We can help! We found a product that actually does take the stench out of your activewear, and you can buy it here.

14. Your yoga mat is connected to you at the hip.
You lug it everywhere, you love it immensely, and if anyone ever steps on it, you lose your Namaste in a split second.

15. When your teacher plays the ONE song you hate during Savasana.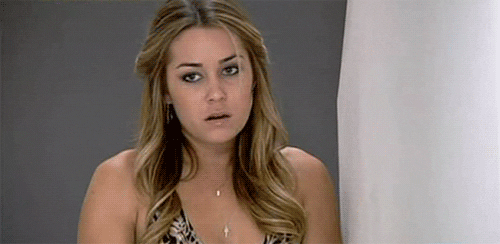 The Struggles of a Yogi – A Laughing Matter!
Yoga doesn't make you any less human. It's normal to get frustrated and sweat the small stuff. The struggles of a yogi are a beautiful, and simple, reminder of the big picture.
The journey is all about self-awareness and being able to confront those silly little issues head-on, so you can one day look back and laugh about the fact that they ever bothered you.
But as for that delightful hot yoga stench? That may be here to stay . . . Namaste!
This article has been read 20K+ times. Bada bing!