5 Habits to Make Your Yoga Business Successful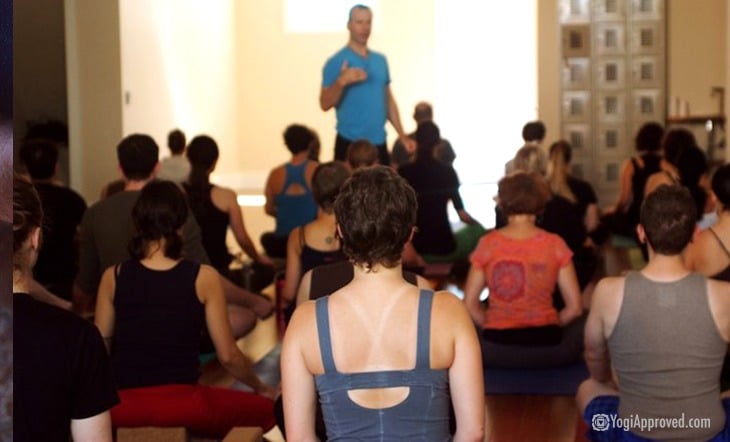 Creating healthy business habits is essential for business stability and growth. As a yoga teacher, it's incredibly important to dedicate time specifically to growing and nurturing your yoga business – it's your livelihood! As a yogi entrepreneur, your business is personal – it is all about you. That being said, it's absolutely necessary to take time to prioritize your goals and assess everything with your business in mind so it can be as authentic and successful as possible.

Here are 5 pro tips to keep your yoga business side of life healthy, happy and successful:

1. Get rid of an inhibiting habit
Take an inventory of the habits you've developed recently. List them all . . . the good that uplift you and make you better, as well as the bad that may be hindering your growth – personally or professionally. Some of these not-so-good habits could include your eating patterns, recurring thoughts, regret, or behaviors you have a tendency to go to in time of conflict.

Now, identify one or two habits that are clearly not serving you or your business. Acknowledge them and begin to open to the possibilities of change. For the habits that did serve you, pay attention to them, and make a conscious effort to continue nurturing them.

2. Get friendly with finances
Start by making friends with your finances. Maybe there is a lot of work and cleaning up to do in this area. Take the time to realistically look at where things are, where they need to be, and figure out what tools and systems will help keep financial matters flowing throughout the year. Get things organized: separate personal finances from business finances and create budgets for each.

If you are still putting receipts in a box and doing your bookkeeping only when it is tax time, consider setting your accounts up on Quicken or Quickbooks and carve out a day a month to keep your records up to date. Create time and space to revisit the financial piece of your business to be familiar with it and, more importantly, friendly with it.

3. Start mindful marketing and networking
Make a commitment to authentically connect in the ways that will best serve your business needs. Review all your online platforms and see if they are being used the best they can be. This includes your social media and website. Be sure to have a consistent look and message that truly conveys a feeling of who you are.

Don't be afraid to connect with others that inspire you or ask others how they did something you would like to do as well. Be open to offering up advice, wisdom, and kindness when approached by others. Being honest and consistent and taking risks are all major components to attracting the right students and partnerships in business.


4. Time management and schedule
Get efficient and realistic with your time and how it is spent. Scheduling things both for work and personal life can be a huge aid in making sure tasks on the top of the priority list get accomplished. Make a to-do list of all your important repeating tasks such as scheduling social media, updating website, writing newsletters, and responding to emails.

Whatever the tasks are, block out time on the calendar each day, week or month specifically to focus on that item. Make sure to build time in the schedule for personal practice, business admin time, as well as personal downtime and fun things. Honor what is scheduled by showing up for it, whatever it is.

5. Learn something new
Continued learning expands your skill-set, expands your wisdom, keeps you inspired, and ignites the creative spirit within. Make a commitment to engage in a learning experience for yourself. As a teacher you spend your time giving to others.

What learning opportunity can you gift to yourself? It could be a yoga retreat, an advanced training, a day workshop of something outside of yoga, creating a book club, finding a mentor, etc. By learning something new, a fresh and innovative energy is being brought into your yoga business as well as yourself.

These five tips will create habits that serve you and your business. They cover the five major areas I have seen working with hundreds of yoga teachers that, if not attended to, inhibit their growth. If you give attention, intention and focus to these areas, you will build a much more satisfying and successful yoga business.

This article has been read 4K+ times. Feelin' the love!