6 Reasons Why an AcroYoga Class is the Perfect Date Idea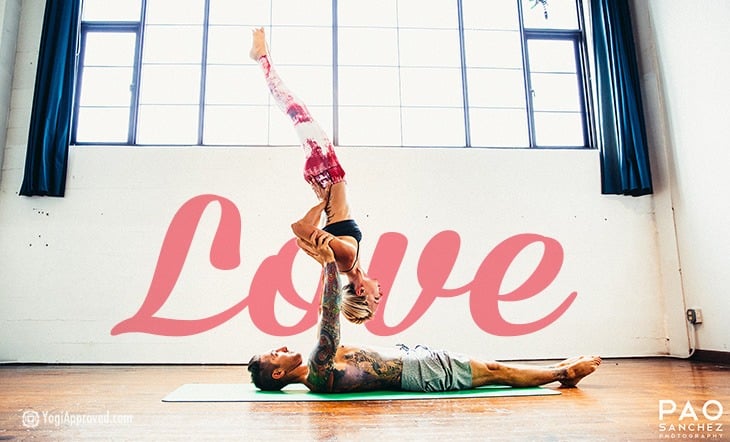 Modern love is hard. Dating in the 21st century has become increasingly complicated, between shifting societal norms, a vastly increased dating pool to choose from, and technological interference. If you are out there looking for love, doing the mating dance is both exhilarating… and sometimes totally horrendous (shoutout to my OKCupid date who got too drunk and passed out in the bathroom. True Story.).

However, if you've made it past the first two dates with a promising prospect, we have the perfect third date for you: an AcroYoga Class. Here's why:

1. No Phones Allowed: Digital interference be gone! If you hate it when people check their phones mid-conversation ("Um, hello? You're already talking to somebody. Me."), then you will love a yoga date. A yoga class requires you to put away the phone and focus fully on yourself, or in the case of AcroYoga, each other. Undivided attention is hard to come by these days, and as they say, "Attention is the most basic form of love."

2. Break the touch barrier: If you haven't already broken the "touch barrier" with a bit of hand-holding or hugging, then AcroYoga class will get you there! You and your date will be able to get comfortable with holding on to each other in a completely safe, non-sexual setting. But will there be sexual tension? That's up to you.

3. Embarrass yourselves: Yes, this is a good thing! AcroYoga can lead to some flops, falls, and embarrassing moments – but that will only make you more endearing in your partner's eyes. "Researchers found embarrassment as a signal of kind and generous behavior. Feeling ashamed indicated that you care about others and have a desire not to hurt them… Observers can feel safe that an embarrassed individual will be less likely to take advantage of them or be unfaithful" (source).



4. Build trust: AcroYoga has been called "The Yoga of Trust," and for good reason! You and your date will take turns physically supporting each other, a demonstration of your ability to be reliable, responsible, and dependable – all important qualities to have in a romantic partner. Practicing trust in the physical often translates into building trust mentally and emotionally as well.

5. Show off your skills! AcroYoga gives you and your date the opportunity to show off your fitness without seeming "braggy." Impress your date, and prepare to be impressed in return!

6. Yoga Pants: Either you or your date (or both!) will likely be wearing yoga pants, and your butt(s) will look fantastic.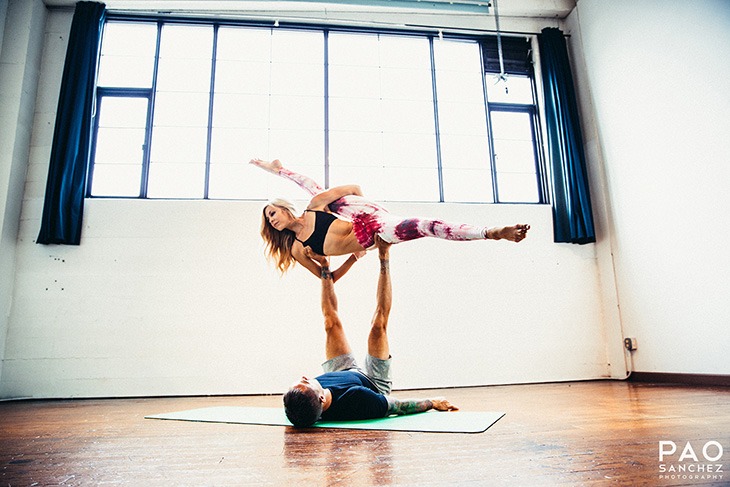 Have we convinced you to bring your date to an AcroYoga class? If you are still on the fence, here is a YouTube playlist full of beginner AcroYoga tutorials. Check it out ahead of time, so you'll feel confident as you walk into your very first AcroYoga class. Enjoy that third date! Curious about AcroYoga? Already took our advice and tried it out? Share your questions/experiences in the comments below.



This article has been read 1K+ times. Feelin' the love!