Arm Balance Tutorial: Learn Crow Pose and Hurdler's Pose (Free Class)


Want to fly in Crow Pose? Ready to master Hurdler's Pose? These popular arm balances are challenging but accessible once you learn the key tips for nailing each yoga pose.
In this free yoga tutorial video, you'll learn step by step how to enter Crow Pose. Next, you'll learn the basics of how to access Hurdler's Pose.
Join yoga teacher Alba Avella as she guides you through the ins and outs of nailing Crow Pose and Hurdler's Pose, two common arm balance poses.
You'll start by warming up your body and practice core strengthening exercises to give you the power you need to stick these arm balances. Then, you'll learn how to activate the necessary muscles in order to master these challenging yet fun yoga poses.



Crow Pose and Hurdler's Pose – Let's Do This!
Both of these arm balances look impressive and also hard, but are really much more simple than they appear . . . All you need is a basic understanding of alignment, body awareness, and a few pro tips that'll have you flying in no time!
Arm balances build full body strength, confidence, and balance.
Crow Pose and Hurdler's Pose are considered the 'gateway poses' to more advanced arm balances. Once you have these two poses down, you'll be on your way to more advanced arm balances and inversions.
Have fun, enjoy the journey, and get ready to fly in this Arm Balance Tutorial video. Namaste!


Ready to continue your practice with Alba? Check out her 6-class video series, Strengthen & Tone Vinyasa
This Strengthen and Tone Vinyasa yoga program on YA Classes consists of 6 unique classes designed to help the experienced yoga practitioner get stronger and build more body awareness. Not yet a YA Classes member? Try it out for free for 14 days.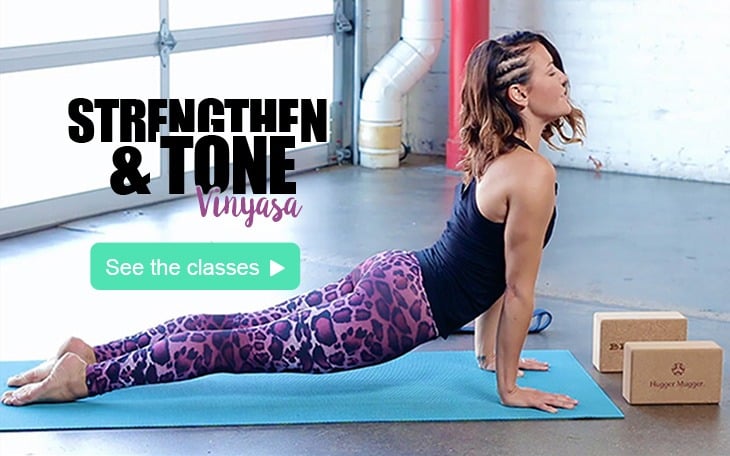 Looking for more yoga tutorials and yoga tips? Check out our full library of Yoga articles here

This article has been read 3K+ times. Feelin' the love!