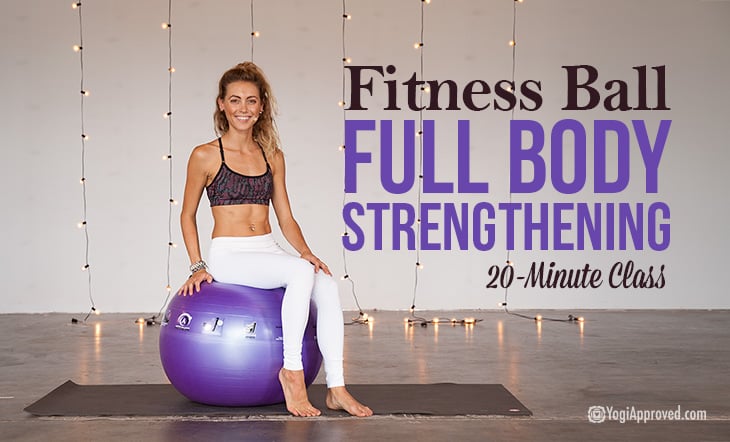 How to Use an Exercise Ball for Full Body Strengthening (Free Video)

Sponsored by Epitomie Fitness
You don't need the gym for full body strengthening! Exercise balls, often referred to as fitness or stability balls, are a simple way to gain full body strengthening for any level of experience.

Whether it's your first time using an exercise ball or if you've been using one for years, this tutorial will guide you through a series of simple yet challenging exercises to strengthen your full body.

Using an exercise ball is a great way to gain strength, stability, and flexibility. The added challenge (and reason why they're often called stability balls) is to keep your body stable as you work through these exercises. The result? Strong stabilizing muscles, a stronger core, and full body toning overall.

The best part about using an exercise ball as part of your fitness regimen is that you don't need a lot of room and can do these exercises from the comfort of your own home (or at the gym if you prefer!).


Everything You Need to Know to Get Started With This Fitness Ball Workout
In this exercise ball tutorial, we are using the Active Balance Fitness Ball from Epitomie Fitness. What we like about this particular fitness ball is that it is anti-burst, anti-slip, and has illustrated exercises printed directly onto the ball to target full body.

If you're on the market for an exercise ball, be sure to look for one that's made with thick high-quality materials and that has anti-burst and anti-slip technology for safety.

Another important factor is choosing the right size ball for you. When it comes to exercise balls, one size does not fit all! Look for brands that offer a range of sizes and a size chart so you can select the right size for your body.


Exercises to Target Full Body With the Fitness Ball
Starting with the arms and upper body, we'll continue with spinal strengthening exercises, a series of core work, and then move into the lower body and target the glutes and hamstrings.

1. Arm Strengthening with a Fitness Ball
Balance Push-Up
Tricep Dips

2. Spinal Strengthening with a Fitness Ball
Superman Raise Flow
Back Extension

3. Core Strengthening with a Fitness Ball
Knee Tuck

4. Core + Spinal Strengthening
V-Lift Flow

5. Glutes + Side Oblique Strengthening
High Lunge Dip + Twists

6. Glutes + Upper Body Strengthening
Standing Squat Lift

7. Glutes + Hamstring Strengthening
Hamstring Curl


Now You're Ready for Full-Body Strength and Toning!
Jump into your fitness ball regimen and enjoy the many benefits of exercising with a fitness ball! You will feel stronger, more toned, and also gain a deeper sense of body awareness.

Using an exercise ball is a great workout for all levels. Beginners will be able to gauge their progress in each exercise, while intermediate and advanced practitioners can explore variations to keep the workout fresh and challenging.

Just remember to take it slow, keep it safe, and have fun along the way! Any questions on the exercises we cover in this video? Feel free to ask in the comments below – we love hearing from you!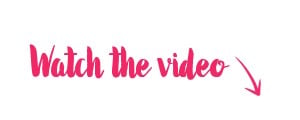 Never miss a FREE class. SUBSCRIBE HERE
Shop this Fitness Ball
Epitomie Fitness Active Balance Fitness Ball ($19.97)
The Active Balance fitness ball is the #1 rated fitness ball on Amazon. 13 of the most popular exercises for using a fitness ball are printed on the ball including core, upper body and leg stability and balance techniques.
Shop this ball
This article has been read 20K+ times. Bada bing!

This article was brought to you by Epitomie Fitness
Epitomie Fitness has a mission is to inspire optimal human fitness through revolutionary products.
You may also enjoy

A fitness ball is an easy and versatile fitness tool that you can use for yoga, pilates, and for full-body strengthening and toning.

YouAligned