Get to Know a Yogi: An Interview with Rachel Wainwright
Beautiful and multi-talented Rachel Wainwright is a highly qualified yoga teacher, pilates instructor, personal trainer and professional dancer. As the founder of Exhale Yoga Studios, Rachel can be found running yoga teacher trainings and retreats around the world with her good friend and fellow yogi Meghan Currie. With her diverse background in dance, sports and yoga, Rachel is known for being uplifting, playful and motivational in her teachings.
Yoga connects us to a deeper sense of self and encourages us to have compassion for others. – Rachel Wainwright
We cannot wait to get to know this yogi!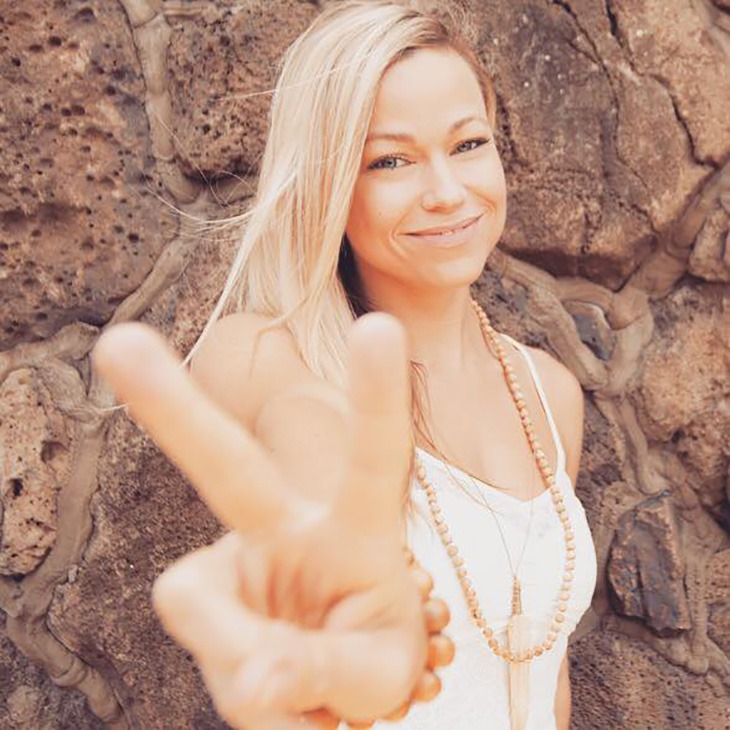 (YouAligned): Tell us a bit about yourself and how yoga became part of your life?

(Rachel): I didn't know any healthy ways to handle stress from trauma that I experienced, so I did a lot of things just to numb myself not to feel. About 15 years ago I took my first yoga class, because I felt pain in my body, chatter in my mind, and sadness in my heart.
I didn't enjoy yoga at all, but I kept going to practice yoga, because I wanted to heal myself.
Then I took a class from Christine Price Clark that changed my life! It was so physically challenging that for the first time, I felt completely in the present moment. She taught in such a nurturing way that for the first time I really honored my body.
Since then, many authentic teachers have inspired me, and a variety of yoga styles have transformed my life.
I am grateful for Yin Yoga teacher Bernie Clark, who encouraged me to accept, bringing me peace; for Kundalini teacher Gurmukh Kaur Khalsa, who inspired me to forgive, which has brought me freedom; and Vinasaya Yoga teacher Shiva Rea, who inspired me to be myself, which has brought me joy! Finally, Blissology Yoga teacher, Eoin Finn, inspired me to be a conduit for love, which has positively raised my vibration.
Yoga has given me the tools to meet the inevitable difficulties of life with a measure of acceptance, openness, trust and LOVE. Mindful movement to motivational music shifts my perspective to a more positive one and raises my vibration to a higher frequency.


(YA): What was your yoga journey from student to teacher?

(Rachel): I decided to do a yoga teacher training program to deepen my own knowledge. I wanted to share my passion for yoga, but was too shy to teach, so I decided to open a studio and hire inspiring teachers.
The studio was a struggle to get going, so I put myself on the schedule to save money. It turned out my passion started to magnetize more and more people to my classes until they were packed, and I began to really love teaching. It helped me gain confidence in myself.





(YA): What is your personal yoga practice like these days?

(Rachel): I'm feeling more creative than ever to express myself by just allowing my body to move me from the inside out. This allows me listen to my sensations, creating an intimate experience that connects me to hear my own inner wisdom.
My practice changes daily depending on my energy level, but however I'm feeling I always start by playing music that I'm in the mood for. One day I play soothing music and sit still in meditation. Another day I play pumping music and flow creatively.
Music is my therapy and movement is my medicine.

(YA): How did you connect with Meghan Currie?

(Rachel): I dreamed of putting together a yoga teacher training program designed to encourage students to be their authentic selves and to teach their heart's message. I wanted to partner with teachers that exuded this unique quality themselves. I took Meghan's workshop and she was so openly vulnerable. I knew with all my heart that she would be the spicy ingredient to make this training special.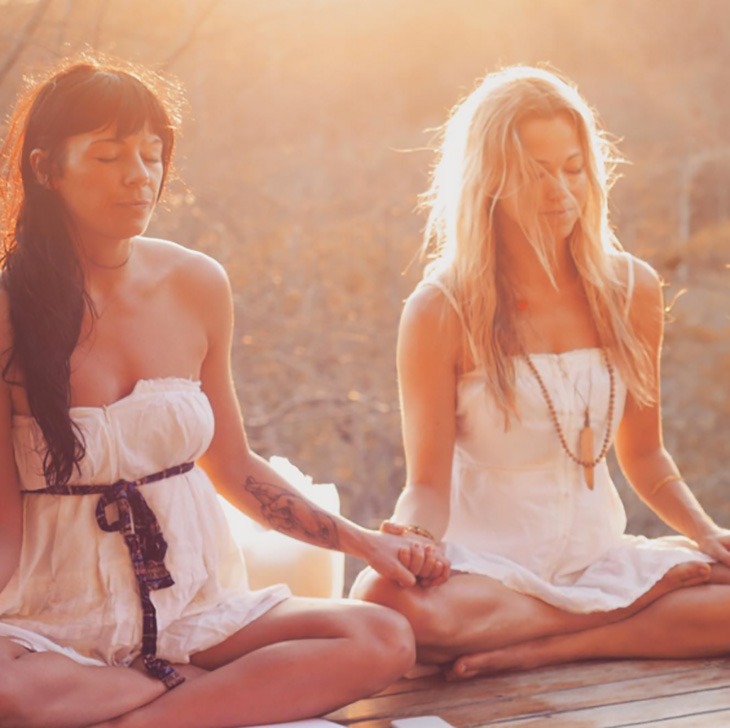 Psst! Love Meghan Currie? We did a Get to Know a Yogi interview with her too! Read it here


(YA): How did Exhale Studio business come into being?

(Rachel): In life, we inhale so much that it weighs us down, and we become consumed with endless to-do lists, financial worries, overbearing schedules, clutter, etc. I created Exhale Yoga Studio as a sanctuary for people to come to release and let go. Every day I felt blessed to see students' energies shift during class, and witness students transform over the years.
Owning the yoga studio led me to organize yoga retreats and teacher training programs. During the first program, I witnessed deep transformational shifts in the students – shifts that may have otherwise taken years. I instantly felt deep in my heart that nothing would make me happier than to help people discover their highest self.
I hope to inspire others to be courageous and manifest what is deep in their heart.
Now I pour all my loving energy into creating Exhale Yoga Retreats and living my dreams. I hope to inspire others to be courageous and manifest what is deep in their heart.


(YA): Aside from your love for Yoga, what other passions do you have that stoke your spirit?

(Rachel): Dancing wildly! Snowboarding with friends! Surfing waves on my retreats in paradise!




(YA): How do you practice keeping an open loving heart in a world that can at times be turbulent?

(Rachel): I practice raising my vibrations every day – whether it's through yoga, Pilates, dancing, snowboarding, surfing or laughing with friends. When you do what makes you happy, you will embody love and are therefore better able to respond with love.


(YA): What are your future plans on the horizon for yourself & Exhale?

(Rachel): I believe the purpose of life is to enjoy it! So I am offering more retreats that will focus on raising vibration, having ecstatic experiences and feeling blissful! We are currently scouting additional locations and are excited to soon be announcing new retreats on our website exhaleyogaretreats.com.



We hope you are inspired by Rachel as much as we are!

You can learn more about Rachel and follow her here:

Website: exhaleyogaretreats.com
Instagram: instagram.com/rachelpiyoda
Facebook: facebook.com/RachelWainwrightPilatesYogaDance
Twitter: twitter.com/rachelpiyoda
Gaia profile & yoga videos: gaia.com/rachel-wainwright

This article has been read 1K+ times. Feelin' the love!