Have You Seen this Nauli Breathwork Video from Alo Yoga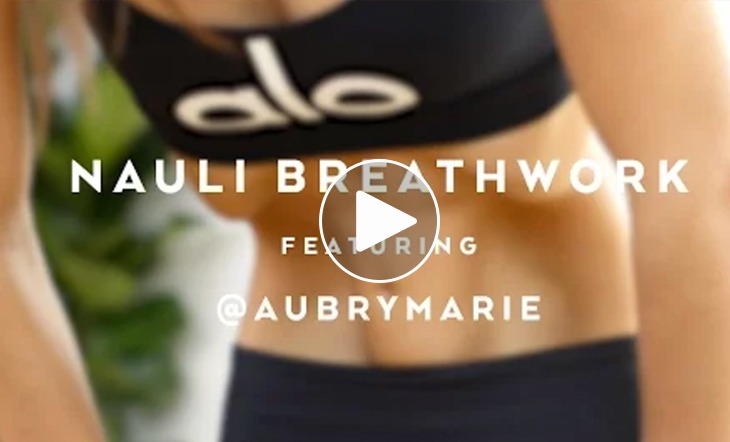 In this short video on Alo Yoga's YouTube channel, yogi Auby Marie shows off her Nauli breathwork practice. Nauli is an ancient cleansing exercise for the lower abdomen and small intestines. It stimulates digestive fire, removes toxins, and may relieve indigestion and constipation.

The practice of Nauli looks super wild and gives you insight into the inner workings of the stomach! Did you even know that your (well, someone's) stomach could do that?

Nauli is an effective practice for waking up the core before you practice inversions.

Aubry starts with a deep cleansing breath, followed by a short round of breath of fire. Then, she hinges at the hips, braces her hands on her upper thighs, hollows her stomach, and begins to roll her inner stomach muscles. Note: Nauli must be practiced on an empty stomach.



Want to learn more about the muscles in your core and how to strengthen your core? Read Abdominal Anatomy + Yoga Poses to Strengthen Your Full Core.

The slow motion view of Nauli really shows the individual stomach muscles – and how inner core strength is way more complicated than just superficial 6-pack abs. You can do this core exercise – and just this exercise – and still see the benefits of a stronger core.

This article has been read 30K+ times. Bada bing!