The Best Yoga Blogs and Online Publications of 2016
Yoga is not a fad or a passing trend. It is deeply engrained in our society, from spotlights on TV (including the awesome granny doing Tittibhasana – or Firefly pose – in the Advil commercial during the 2016 Super Bowl, and yoga lessons to convicts on the hit Netflix series "Orange is the New Black") among countless other inclusions throughout popular culture.

Because you are reading this article, yoga has touched your life in some way… or, you at least want it to. Yoga is not just a practice of asanas or purchasing cute yoga clothing and mats. It is a rich, spiritual and enlightening practice that unites people from around the world through a collective yoga community.

To honor the growing popularity of yoga and healthy living, we at YouAligned.com have compiled a list of our favorite yoga blogs and publications of 2016. These websites are a reflection of the collective yoga spirit within us all, and their growth and popularity is an indication of the expansive reach of this profound practice.

In no particular order, here are our picks for the best yoga blogs and online publications of 2016:

The Journey Junkie

The main author and owner of this yoga blog, Allie Flavio, is so stinking adorable! You can get lost in all of her fantastic tutorials, content and advice for your yoga practice. A definite must to check out if you haven't already! We promise you'll be hooked! TheJourneyJunkie.com

Side note: Allie has a column here on YouAligned.com that you can follow for even more inspiration. Check out Flow and Grow with Allie Flavio

You'll love it if: You're a wanderlust looking for inspiration or wanting to deepen your yoga practice in a fresh, down-to-earth way.

---
DoYouYoga

Considered the largest yoga community online, DoYouYoga brings a light, fun, and energetic vibe to the web. They offer thousands of articles and videos related to yoga and healthy living, along with full yoga programs that you can purchase and practice any time. DoYouYoga has also created a social community aspect that allows you to create a profile and follow your fellow yogis. DoYouYoga.com

You'll love it if: You are interested in all things yoga and want to build an online social community of fellow yogis.

---
Yogi Times

An empowering blog, Yogi Times provides yoga news and inspirational content to support your conscious, mindful and healthy lifestyle. This is a great site to learn about yoga, take yoga classes online and learn what's trending in the yoga world or your local yoga community. YogiTimes.com

You'll love it if: You want yoga news/information from specific geographic areas, or if you live in LA, New York, Bali or San Francisco.

---
YogaByCandace

This yoga blog is beautiful, well written and super stylish. It's a great place to go to find new outfit ideas and get motivated to get your butt into shape. Candace puts out a new fitness or yoga video each week. You can also check out her YouTube channel that is full of yoga videos. YogaByCandace.com

You'll love it if: You are into yoga and are also looking for fitness and style inspiration.

---
Yoga:Time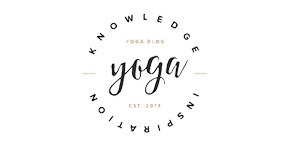 From the creators of Yoga Time, an online yoga video subscription, the Yoga Time blog spreads awareness about the benefits of yoga and meditation. The site offers helpful tutorials and heaping doses of inspiration for your yoga lifestyle on and off the mat. Yoga:Time.tv

You'll love it if: You are interested in learning about meditation, yoga, and the basics of the practice.

---
Mantra Yoga + Health

Mantra Mag is a print and digital magazine and online resource for yoga, mindfulness, health, beauty, conscious living, and adventure. This platform is a true online community that joins together people from around the world who want to live a meaningful, transformative life. MantraMag.com

You'll love it if: You like to read thought-provoking content that doesn't 'play it safe.'

---
Yoganonymous

Yoganonymous is synonymous with all things yoga. This online yoga community covers everything from tips for your yoga lifestyle, health and wellness, and even a little metaphysical and astrology thrown in the mix. It also contains a yoga directory of events, studios and teachers to support and enhance your practice. Yoganonymous.com

You'll love it if: You want the pulse of the yoga industry and/or have an interest in astrology.

---
Elephant Journal

This online yoga powerhouse is one of the longest standing resources for yoga online. Millions of readers turn to this edgy blog each day for it's compelling content on yoga, mindfulness, love, well-being, politics, family, spirituality and other topics of interest to the modern-day yogi. With content created by its readers, Elephant Journal is down to earth and relatable. ElephantJournal.com

You'll love it if: You want a mindful guide and enjoy sharp-witted, edgy content on yoga and mindful living.

---
MindBodyGreen

Known as a valuable health and wellness resource, MindBodyGreen covers more yoga than you would expect. The site offers valuable information for your alternative-living lifestyle, from your physical yoga practice to the spiritual side of your practice. MindBodyGreen.com

You'll love it if: You are seeking diversified content on trending topics in the health and wellness.

---
YogaJournal

If you are into yoga and don't know Yoga Journal, you quite literally have been living under a rock. A mainstay in the yoga community for more than 40 years, YogaJournal.com is the online version of the popular print magazine that is circulated worldwide. It is a trusted source for quality content, resources and practical tips on yoga products, poses and living a healthy lifestyle. YogaJournal.com

You'll love it if: You're a 30+ year old who loves yoga and wants high-quality content from the mother of all yoga websites.

---
Yoga.com

Yoga.com is a site about you guessed it – yoga! Turn to Yoga.com for motivation, inspiration and to learn about the physical asanas and customized pose tutorials that meet your personal level and goals. Yoga.com

You'll love it if: You enjoy customized content for your specific needs and goals.

---
YogaDork

If a yoga site and a pop culture site had a baby, it would be YogaDork! A fun and witty take on yoga, YD finds the intersection between yoga and pop culture, covering the more obscure, unique and sometimes dorky side of the yoga world, including yoga in TV commercials and movies. YogaDork.com

You'll love it if: You love yoga and have no shame in letting your yoga geek flag fly.

---
Yoga Basics

Yoga Basics is an online resource that offers yoga poses, sequences and editorial content to deepen your yoga practice. The site aims to make the world a better place through sharing positive stories and content with the yoga community. YogaBasics.com

You'll love it if: You are seeking comprehensive and accessible information on yoga and the compassionate side of the practice.

---
YouAligned.com

If you're reading this article, you are already here! YouAligned.com is all about providing you with the information you need to live a happier and healthier lifestyle, with a focus on yoga. We think a yogic lifestyle is the best kind, and we are here to help you live one. From product reviews to free weekly yoga classes, articles, tutorials, recipes and personal stories, we've got what you need for your yoga, health and wellness interests. YouAligned.com

You'll love it if: Whether you're an avid yogi or new to the yoga world, we'll empower you through knowledge about yoga and healthy living, inspire you through positivity and entertain you with beautiful videos and free yoga classes.


There you have it – our favorite yoga blogs and publications of 2016. There are hundreds of yoga blogs on the net, so don't be offended if your favorite blog didn't make the cut – Maybe we missed it! If you have a favorite site that we didn't feature, please share it in the comments below. Who knows? They just might make it to our list next year!

This article has been read 20K+ times. Bada bing!