Here's Inspo for a Perfect Upbeat Vinyasa Yoga Playlist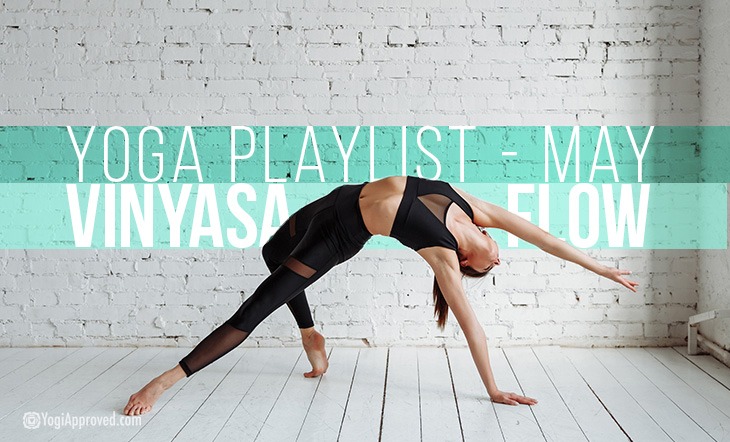 Music has a way of infiltrating the depths of our being and inspiring emotions deep within us. There are few better feelings than when you first discover your new favorite song and turn it up loud. Music has a huge impact on our mindstate, our mood, and . . . our yoga practice!
A yoga playlist has the power to completely transform our time on the mat. It can motivate us to push past our fears, it can empower us to dig a little deeper, and it can create a colorful new layer in our practice overall.
It's always an amazing feeling to practice yoga to a killer playlist, which is why we've teamed up with our friend DJ Amberdehn to bring you inspiration for an upbeat Vinyasa Yoga playlist, because who doesn't love to practice yoga to their favorite songs?!
You can find these songs on whichever music streaming service you use, and have fun using it during the next class you teach, during your next home practice, or when you're looking for some inspiration on the mat.
It's an upbeat hour of feel-good tunes you can flow to, specifically curated for a Vinyasa Yoga flow. There's a nice wind-down at the end, perfect for a cool down session before savasana.




The best part about this yoga playlist is you can take it off the mat too! Hello car rides with the windows down and music playing loud!!

Here's Your Upbeat Vinyasa Yoga Playlist:
Find these songs on your favorite music streaming service and make your new upbeat Vinyasa playlist!

Beautiful Life feat. Sandro Cavazza (Extended Mix) – Lost Frequencies
Wake Me Up (Pang Remix) – Avicii
Feel the Sun (Radio Edit) – Kav Verhouzer
Alan Walker – Faded (CH3VY Remix) – CH3VY
Waves (Robin Schulz Remix) – Mr Probz
You Know You Like It (Tchami Remix) – AlunaGeorge
Rapture (Avicii New Generation Extended Mix) – Nadia Ali
Cinema (extended) – Benny Benassi & Gary Go
Chasing the Light – The Same
Free at Dawn – Small Black
IPlayYouListen – ODESZA
California Sunrise – Dirty Gold
Hurricane (Goldroom Remix) – MS MR
Alanis Sunrise – Arno Elias
Shivasana – EMBR
Meet the DJ

Amberdehn is a DJ, vocalist and producer from beautiful Denver, Colorado. A 200-hour certified yoga teacher, Amberdehn has been DJing yoga and fitness events since 2013.
Her voice has been called "intoxicating" and her live DJ sets show a devotion to the creation of uniquely energetic sets.
Amberdehn has played at festivals, events and clubs and was named one of the "Top 10 DJs" by Global Dance Festival.
Some of her career highlights include playing Westword Music Festival, Global Dance Festival's Decadence, Sky Lab, moving thousands of yogis at the famous Yoga Rocks the Park, and sharing the stage with LA Riots, Sandra Collins and George Acosta.

This article has been read 3K+ times. Feelin' the love!