Hot Yoga Clothing You'll Love Gettin' Sweaty In
Hot yoga is a style of yoga that is practiced in warmer, humid conditions (typically around 105 degrees Fahrenheit and 40% humidity), and during this 60 to 90 minute class you will strengthen your muscles and raise your heart rate. For many yogis, the less clothing during hot yoga, the better. That is why many hot yoga practitioners choose to practice in shorts and a sports bra or other lightweight and sweat-wicking fabrics.

We have done the research for you and found 10 hot yoga clothing styles that we think are the cat's pajamas when it comes to hot yoga:


Teeki Purple Haze Sun Shorts and New Moon Black Mermaid Tank


For all you super stylish hot yogis out there, you'll fall in love with Teeki's Purple Haze Sun Shorts ($46) and the New Moon Black Mermaid Tank ($38). Made in the USA, the fabric is a mixture of recycled plastic and spandex that is ultra-breathable to keep you cool and dry.

The Purple Haze Sun Shorts are offered in XS-L. The tank is offered in S/M or M/L.
---
Hot Chakras Pink Panther Short and Coral Red Top


Made in California, the Pink Panther Short ($40) and Coral Red Top ($28) from Hot Chakras Yoga is a cute, comfortable and colorful duo. The shorts are made of a nylon and spandex sweat-wicking, quick-drying fabric with a 4-inch waistband that can be worn up or down to show more or less skin. The top is a cute and unique t-back style bra with a deep V-cut that is perfect for hot yoga and other low-impact exercise.

The shorts are available in S-L and the top is offered in S-L (for bra sizes A-D) in a variety of eye-catching colors.
---
Montiel Teardrop Sports Bra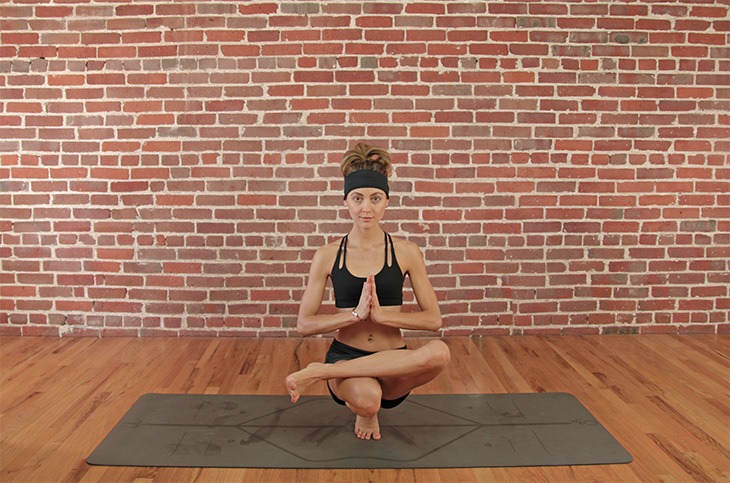 Montiel's acclaimed Teardrop Bra ($38) is the intersection of sexy and functional. This unique take on a classic sports bra blends sophisticated sass with innovative design to create a one-of-a-kind look and performance. Made from a blend of supplex and lycra, this bra is comfortable and durable, and comes with removable bra pads. The Teardrop Bra is the perfect piece of hot yoga clothing for your ladies, keeping them lifted, secured, and looking their best, even in the hot yoga room!

Offered in sizes XS-L and in a variety of colors in addition to classic black.
---
Liquido Pattern Leggings in Royal Garden Print and Strap Back Bra


You will feel like royalty when you slip on the colorful Royal Garden Pattern Leggings ($83) paired wtih the Strap Back Bra ($39) from Liquido Active. These leggings are made with a soft lycra material and are impressively breathable – ideal for when you want to wear fuller-length hot yoga clothing but don't want to feel stuffy once you're in the hot room.

The bra has an adorable, flirty triple back strap design, and is available in S-L in multiple colors. The leggings are offered in XS-L.
---
Om Shanti Retro Rose Power Shorts and Happy Ganesh Racer Back Tank


Pair the Retro Rose Power Shorts ($59) and Happy Ganesh Racer Back Tank ($34) from Om Shanti for an artsy-meets-zen look. The shorts are a poly/spandex mix that provides great moisture management and antimicrobial properties, keeping them looking and smelling fresh wear after wear.

The tank has the casual burnout look with a beautiful Ganesh design on the front, while the back features an eye-catching lotus design down the spine. The shorts and tank are both available in S-XL.
---
LoveSurf Dragon Fruit Sports Bra and Dragon Fruit Yoga Short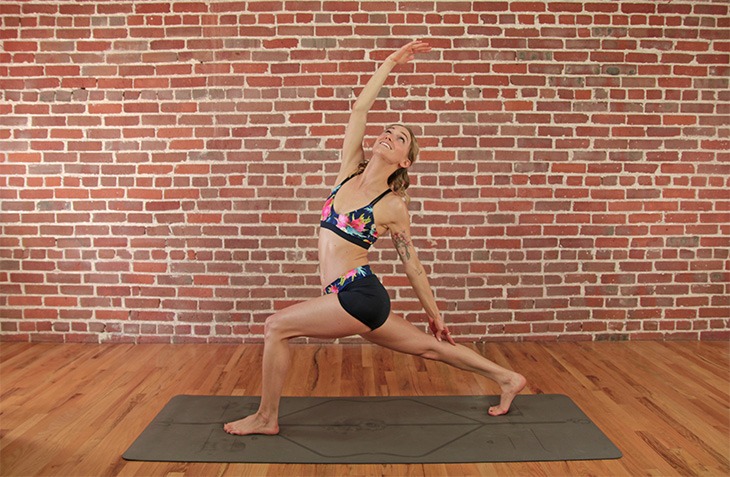 Made from high-quality Italian activewear fabric and designed by a California-based artist, the Dragon Fruit Sports Bra ($54) and Yoga Short ($38) from LoveSurf is a dynamic duo for your yoga, hot yoga, and SUP yoga practice! You can take this outfit from land to hot yoga to sea without skipping a beat. Let your tropical goddess shine through in this unique dragon fruit print.

The bra and short are both offered in sizes XS-L.
---
Vimmia X Core Capri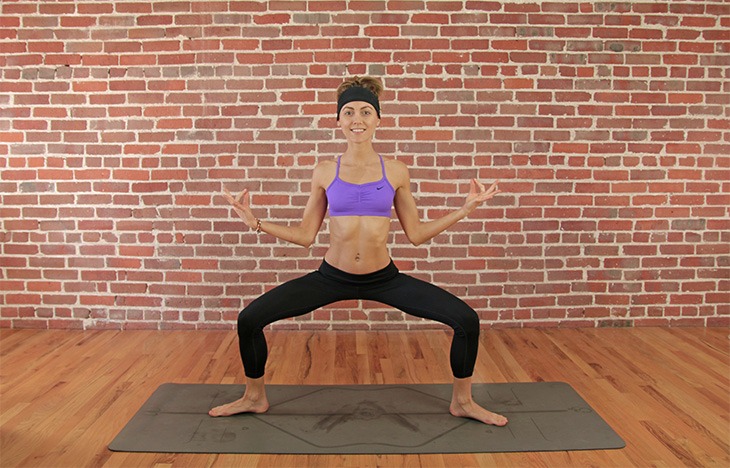 At first glance, you might think that the X Core Capri ($134) by Vimmia is a typical black yoga legging, but looks can be deceiving. This basic black compression pant is made with nylon, lycra and "smart yarn" that contains infrared technology, which turns body heat into energy to increase performance and provide actual cosmetic benefits. The capri is breathable, quick-drying and increases blood circulation and also help your body regulate its internal temperature to balance heat loss and gain – great for keeping you cool in the hot yoga room.

The Vimmia X Core Capri is offered in XS-XL.
---
Nux Emma Drawstring Shorts


The Emma Drawstring Shorts ($49) from Nux are incredibly unique shorts with tremendous stretch. The material stays in place and has a wide waistband, so you can bend and flow without readjusting – a must in hot yoga. The drawstrings on each leg are functional, allowing you to have a shorter or longer length, depending on your mood and intensity of your workout.

The shorts are offered in sizes S-L in several color options.
---
prAna Olympia Short and Soleil Bra


For a neutral, goes-with-anything color palette, check out prAna's Olympia Short ($33) and Soleil Bra ($49). The basic gray shorts are the perfect 'Goldilocks' length – not too long and not too short. They have a stay-in-place waistband and are very comfortable with or without panties beneath them, and the fabric is soft and luxurious. The bra looks great alone or beneath your favorite workout top and offers excellent support for large- and small-chested yogis alike.

The shorts and bra are offered in sizes XS-XL in a few colors and patterns.
---
Capezio Short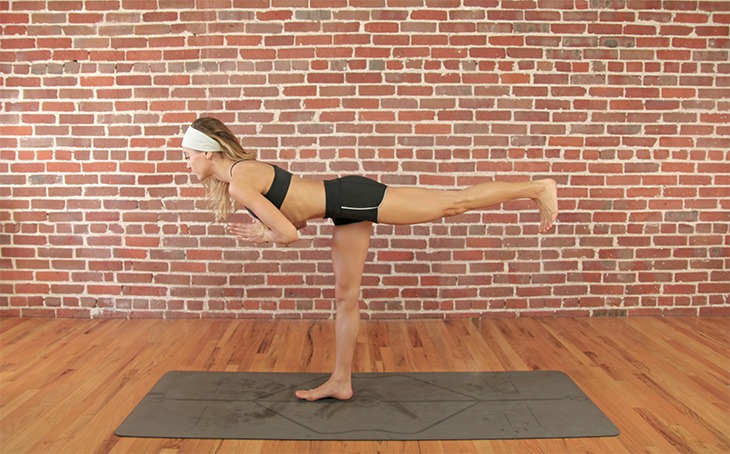 If you are looking for a basic black short that is great for hot yoga, check out The Short ($33.99) by Capezio. The short has a simple black style with white detailing along the edges and vertical lines at each hip. It is a moderately-short short made from a polyester/lycra blend that's comfortable and allows you to move with ease, whether you are going to hot yoga, the gym or dance class.

The shorts are available in XS-XL.
Shop this look here


What you wear on your mat should be functional, comfortable and make you feel great about yourself and your yoga practice. What you wear to hot yoga is even more important, so choose hot yoga clothing that is comfortable, stylish and functional.

Which style is your favorite? Please share in the comments below, or share the photos of your favorite hot yoga clothing on Instagram by tagging #yogiapproved.

This article has been read 6K+ times. Feelin' the love!