Quit Swiping! This Dating App Is All About Helping You Find Lasting Love
MeetMindful is where mindful living meets online dating. This dating app has a clear – and respectable – mission: to empower mindful people to make meaningful connections everyday.

MeetMindful is a new subscription-based online dating service that's a soulful alternative to other dating apps and sites out there.

What makes MeetMindful different?

Here you'll discover a like-minded community where you can find people that share your same mindful, spiritual, and wellness values. Intentional connection, meaningful commonalities, and relationships based on core beliefs – sounds pretty awesome right?


Let's Meet MeetMindful
This dating site is all about meaningful relationships in alignment with mindful living. If you lead a healthy, conscious lifestyle and want to find someone who shares your same path, MeetMindful was made for you!

When you live a mindful life, it means you live from a place of intention, awareness, and authenticity.

While dating is the primary focus, MeetMindful is also about finding and establishing meaningful connections within your community. In fact, MeetMindful refers to themselves as a "relationships company" with its primary purpose of connecting like-minded people to establish deeper, more meaningful relationships.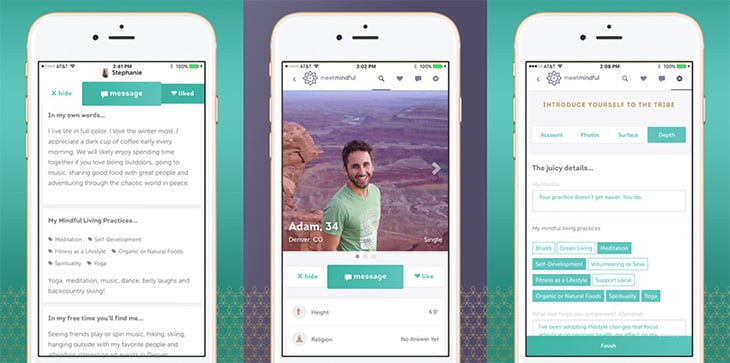 MeetMindful Is All About the Evolution of Online Dating
While other dating apps rely heavily on appearance – often mainly on appearance in the case of swiping through photo profiles – MeetMindful establishes meaningful connections based on more than just looks. A lot more.

When you create your profile, you'll receive guidance and ongoing feedback to help you express and really hone in on what makes you YOU – why you're here, what you're looking for, and what inspires you.

Fitness, yoga, spirituality, meditation, mindfulness, health and wellness, travel, green living, personal growth, conscious diet – these are the values that Meet Mindful users share.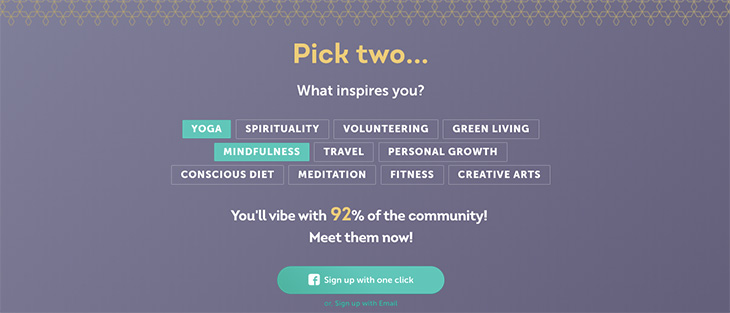 Other Unique Features You'll Fall In Love With
Dating can be fun and exciting, but it can also be challenging. One of the great features of this dating app is the free articles on everything from dating advice, sex, love, dealing with tough emotions, and mindful living.

MeetMindful also hosts a big selection of dating experts to support you on your journey. From manifesting your soul mate to love, sex, and conflict resolution, you can find advice from industry experts on basically anything dating-related.

These are valuable resources for anyone in the dating world!


Mindful Living and Conscious Dating Unite
Mindful connection is a really important feature for the spiritually-minded guy or gal. When you live a mindful life, it means you live from a place of intention, awareness, and authenticity. You live in alignment with your core values, passions, and beliefs.

When you walk this path of mindful living, you want someone who can walk that path with you. Someone who relates to you, who gets you, and who wants to do the same things you do.

Ready to have a more mindful dating experience? Try MeetMindful today.

This article has been read 20K+ times. Bada bing!