9 OM-Azing Meditation Apps That Are 100% Worth the Download
Want to decompress by establishing a meditation habit? Or by finding something to support your existing meditation practice? There's a meditation app for that.
Or maybe you feel like you "just aren't a meditation person."
The good news is, a trusty meditation app takes away a lot of the trepidation. Instead of being left to your own devices on a cushion, a meditation app serves as a "teacher" to guide you through your session.
Find Your Perfect Meditation Match! Here Are 5 Meditation Styles Based On Your Needs
After all, the science-backed benefits of meditation are numerous and compelling.
What's not so compelling? The huge amount of meditation app options to choose from.
So – we did the work for you! Overwhelm be gone with this curated list of the best meditation apps, based on popularity, ratings, and experience.
6 Key Benefits of Meditation (Backed by Hard Science!)


Ready to Zen Out? Here Are 9 Best Meditation Apps to Check Out:
In no particular order, here are some of the best meditation apps you can download. For the sake of consistency, all ratings included below are from the Apple App Store.


1. Insight Timer
A superstar in the world of best meditation apps, we love that this app is entirely free and offers a robust catalog of options sortable by length of time, yoga, beginners, for parents, sleep, guided, music, and more.
You can tune into live events they host (the app has an Instagram-like interface with "stories" at the top when a speaker/instructor is live) or pick and choose from the vast pre-recorded catalog.
Price: Free
Rating: 4.9 stars out of 267.8k reviews

2. 10 Percent Happier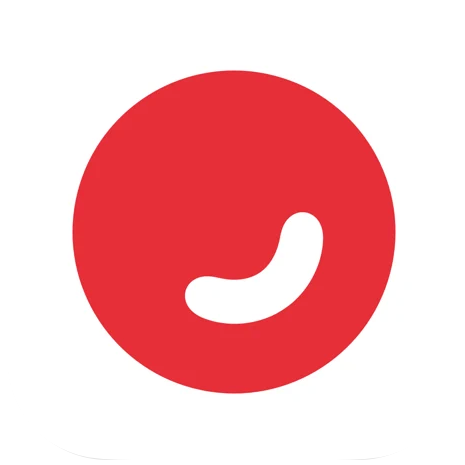 If the name of this meditation app rings a bell, that's probably because it's the accompaniment to the podcast and a book, by ABC news anchor Dan Harris, of the same name.
This is one of the best meditation apps in our opinion because it's often geared toward the "fidgety skeptic" meditator. Peruse courses or pick singles (they suggest a "daily dose" just for you or you can choose your own).
Price: You can access a few basics with a free membership, but to really use this you need to pay – try it or free for a week and then it's $99 yearly, billed up front or monthly
Rating: 4.8 stars out of 79.8k reviews

3. Calm
If you tuned into any of the 2020 elections, you likely caught a glance at the blue Calm banner ad running along your screen (genius ad timing).
You'll hear lots of big-name celeb hosts on Calm, so don't be surprised if the voices of Matthew McConaughey or LeAnn Rimes grace your ears. Other goodies include nature sounds, courses, music, breathing exercises, and mindful stretching.
Price: You can try for a week for free, but will then need to upgrade to a premium account at either $14.99 monthly or $69.99 for a year. Alternately, dedicated meditators can get a lifetime membership for $399.99
Rating: 4.8 stars out of 1.1 million reviews

4. Smiling Mind
With a playful, candy-colored aesthetic and simple interface, Smiling Mind is for all ages but has a special focus on mindfulness for young people. It's also ideal for beginners just wanting to try out mindfulness.
While this meditation app doesn't have the big-name instructors or most extensive library, they offer unique programs like courses for expecting mothers, for use in the classroom, and programs for kids and youth ages 3-18.
Price: Free
Ratings: 4.7 stars out of 277 reviews


5. Buddhify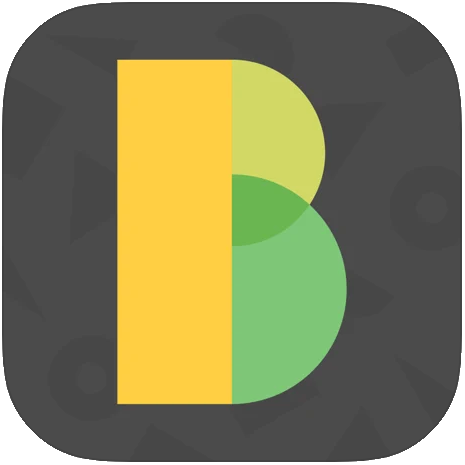 The Buddhify app is unique for several reasons: It's made for people on the go who don't have the time to commit to a traditional 10+ minute meditation, it has an upfront fee versus a monthly commitment, and is run by a husband and wife duo (just like YouAligned!).
You can choose from several hundred guided meditations and even create your own "wheel" of meditations, saved for when you need them. You'll also find a very diverse roster of teachers.
Price: $4.99, with an optional yearly membership of $30
Rating: 4.8 stars out of 5k reviews

6. Simple Habit
The only meditation app on this list that got its start on Shark Tank, Simple Habit has been picking up steam ever since its start in 2016.
It now boasts over 1600 guided meditations on the topics of stress, weight loss, better sleep, etc. It prides itself on offering a lot of 5-minute meditations, so it's perfect for anyone crunched for time.
Price: $11.99 per month, $89.99 per year, or $299.99 for lifetime membership
Rating: 4.8 stars out of 70.3k reviews

7. The Breathing App
Sometimes you just need to breathe. Enter, the Breathing App, which is an app designed with the "resonant breathing" technique in mind – the ideal breathing rate that improves our heart rate, blood pressure, and brainwave function.
This simple, sleek app is designed solely to help you regulate the ideal frequency of six breaths per minute (the timing and screen interface are customizable to you).
Deepak Chopra, Moby, and Eddie Stern co-created this app, drawing on the wisdom of Buddhist monks and yogis, to "help put you back in the driver seat" of your life. Yes please.
Why Deepak Chopra Is Practicing Two Hours of Yoga Every Day
Price: Free
Rating: 4.7 stars out of 204 reviews

8. Omvana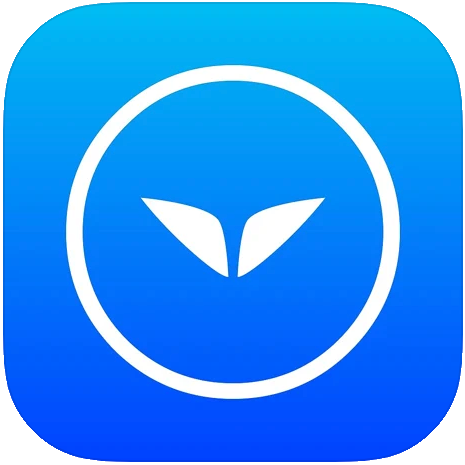 Omvana prides itself on not just being "another meditation app" by being focused on active meditation for those who want to increase their performance, productivity, and elevate themselves.
Take what you need from over 500 guided meditations in categories spanning mastery of performance, better sleep, confidence and self-esteem, fitness and health, clarity of vision, and many more.
You can even author your own meditation track by mixing nature sounds, beats, and narrated sessions.
Price: Free trial, and then $9.99 a month
Rating: 4.7 stars out of 432 reviews

9. YA Classes by YouAligned
Did you know that YouAligned has our very own premium and on-demand yoga, fitness and meditation platform?
YA Classes by YouAligned is a meditation app – well, meditation, breathwork, yoga, fitness, and wellness classes that you can access on any device and even download to play offline (perfect for travel and on the go).
Bonus: YA Classes plants a food-producing tree in West Africa for every class a member completes!
Price: Free two-week trial, then pay just $14.99 per month, or one year unlimited for only $119.99. Don't want to commit to a membership yet? You can pay a $5 drop-in per class
Rating: 4.9 stars out of 740 reviews

Take one of these meditation classes
You'll Love These Meditation Apps – There's Something for Everyone!
By no means is this list exhaustive, but in the spirit of keeping things simple (because the last thing you want when you're trying to de-stress, is stress over too many options), this short and sweet list provides 9 OM-azing and best meditation app options to choose from.
Not sure which meditation app to start with? Let your intuition guide you – your spirit likely already knows what it needs. If one of these jumped out at you while you were reading, go with it!
If you don't love it, come back to this list and take another for a spin until you find your soulmate meditation app.
Here's to a more mindful, centered, and at-peace you!
This article has been read 1K+ times. Feelin' the love!