The 5 Best Healthy Cookbooks You Need to Own
Raise your hand if the healthy cookbook section is your favorite at the bookstore? While we all have blogs and foodie Instagram accounts aplenty, nothing quite replaces losing yourself in a good old fashioned cookbook brimming with mouthwatering new recipes and photos.
If you're finding that screens and scrolling just aren't cutting it when it comes to your culinary adventures, here are five of the best healthy cookbooks ready to be propped open and dug into.
Kick It Off With These 6 Healthy Crockpot Recipes for Delicious Dinners In No Time


In Case You Haven't Heard, Healthy Cookbooks Don't Equal Boring or Deprivational Dieting!
While all these titles are solidly in the "healthy cookbooks" camp, that doesn't mean what it used to! Just say no to another fad diet.
Long gone (at least for us!) are the days of sad, bland diet recipes or healthy cookbooks that focus on what you have to cut out.
Whatever your dietary or ethical food preference, be it vegan, or gluten or dairy free, these healthy cookbooks are chock full of delicious, innovative, rich recipes made from wholesome, real ingredients.
Life is too short for deprivation, and you can still "eat clean" without sacrificing flavor, culture, or enjoyment. These healthy cookbooks are proof of that!
Interested in reading more about the anti-diet philosophy? Here Are 10 Principles of This Anti-Diet


Here Are the 5 Best Healthy Cookbooks You Need To Own:
Here are the five best healthy cookbooks your kitchen bookshelf isn't complete without – in our humble opinion!

1. Oh She Glows For Dinner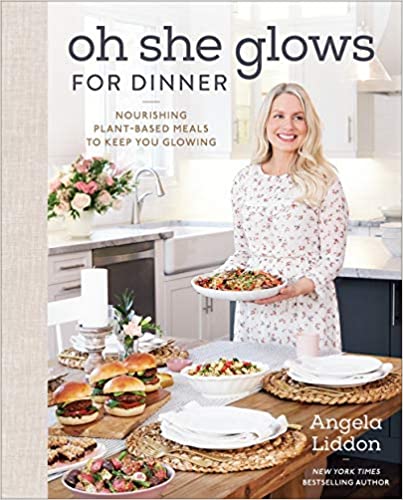 Oh She Glows, run by Angela Liddon, is a long-time staple and must-read in the food blog world, and her cookbooks are just as delicious and enjoyable as her blog.
Her latest, Oh She Glows For Dinner, is a healthy cookbook full of plant-based recipes without pretentious ingredients and designed with the busy cook in mind.
So each recipe (for mains, sides, snacks, treats, sauces, and more) is ideal for throwing together on a weeknight but still feels special.


2. Sweet Potato Soul: 100 Easy Vegan Recipes for the Southern Flavors of Smoke, Sugar, Spice, and Soul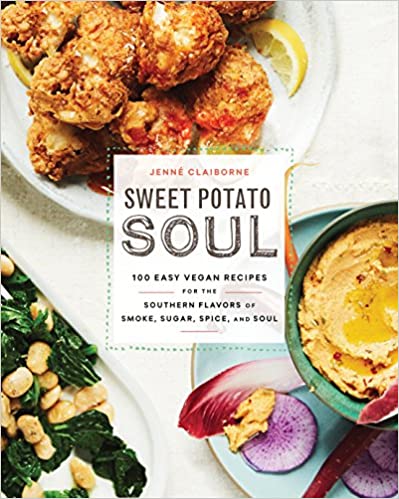 Can healthy cookbooks feature Southern food…and be 100% vegan? Yes and hell yes! Sweet Potato Soul, which is also a blog of the same name featuring southern food flavors but veganized, does just that, and deliciously.
Author and food blogger Jenne Clairbourn didn't want to give up the southern food staples she grew up enjoying when she went vegan, and now, thankfully none of us have to.

3. Healthier Together: Recipes for Two – Nourish your Body, Nourish Your Relationships
Health doesn't only involve what you put on your plate, but what you're feeding your soul. Healthier Together gets this – and is a whole healthy cookbook that celebrates not just healthy food, but nourishing relationships through shared meals.
Each recipe is designed for two, so grab your partner, sibling, mom, or best friend, and come together around the table (literally or virtually) in the shared experience of savoring this healthy cookbook!


4. The Weekday Vegetarians: 100 Recipes and a Real-Life Plan for Eating Less Meat: A Cookbook
We're way past the point where eating plants was just a trend; it's a well known fact that choosing a plant-heavy diet is a socially conscious choice that's a win for your health and the planet. But that doesn't mean you have to go 100% vegan!

Life is too short for deprivation, and you can still "eat clean" without sacrificing flavor, culture, or enjoyment.

Jenny Rosenstrach shares her blueprint to eating more plants, whether you're fully vegan, vegetarian, omnivorous or some in-between shade. The Weekday Vegetarian is available now for pre-order, so get on the list and look forward to eating more plants without the stress.
These Are the 4 Main Benefits of Eating a Plant Based Diet (According to Science)

5. Vegan Richa's Everyday Kitchen: Epic Anytime Recipes with a World of Flavor
Another expert in the "healthy, vegan dishes need not be bland" school of thought, Richa Hingle is the author and chef behind the popular veganricha.com.
In her cookbook Everyday Kitchen, as on her blog, she shares "epic anytime recipes" drawing from her Indian heritage and other international cuisines, all bursting with rich flavor and made entirely plant-based.
Think saucy curries, chickpea jackfruit burgers, and delectable treats like tiramisu fudge bars (yes, please!)


These Healthy Cookbooks Will Get You Excited to Get In the Kitchen!
The thing about healthy cooking, as shown in these healthy cookbooks, is there's no one way or one size fits all path.
Whether you're gluten free, plant-based, vegetarian, omnivorous or wanting to eat healthily in a way that still honors a specific cuisine, you can! Eating healthy should be seen as a celebration of the diversity of flavors and foods out there.
Life's just too short for bland, repetitive dishes when there's literally a world of flavor out there – so dig in!
Mindful Eating: Everything You Need to Know + How to Practice It
This article has been read 1K+ times. Feelin' the love!