Short, Sweet and Sweaty Power Vinyasa Flow (Free Class)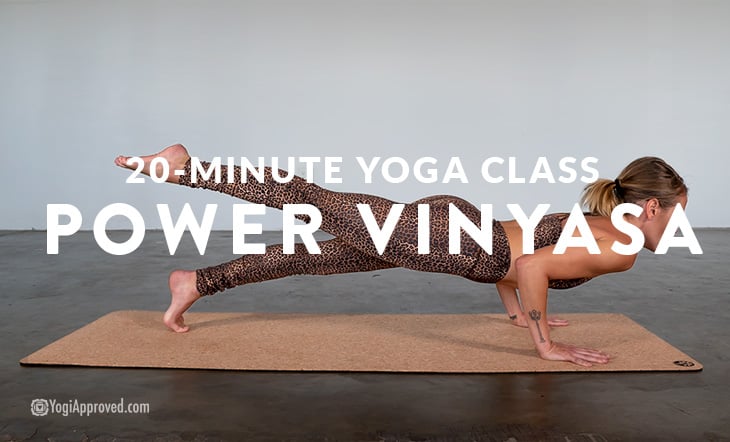 If you don't have a lot of time but still want a challenging yoga class, you found it with this Power Yoga flow!
Move with YouAligned teacher Alba Avella as she guides you through a short and sweet, yet challenging and sweaty power vinyasa flow.
Get your heart rate up, break a sweat, and hit that reset button for your mind and body, whether you practice this class in the morning or anytime throughout the day.
In addition to power moves to strengthen and tone full body, this vinyasa yoga flow also offers feel-good stretches so you finish feeling strong and refreshed.


Build Heat and Break a Sweat With This Power Yoga Flow
Grab your yoga mat and maybe a bottle of water (no other props are needed) and get ready for the perfect yoga workout when you're crunched for time.
Never miss a FREE class. SUBSCRIBE HERE
Shop the Look
Shop the Bottoms
KiraGrace Flirt High Waist Yoga Tight (Dark Leopard)
These high rise yoga leggings are ultra-sophisticated in a classic, dark leopard print.
Shop the bottoms
Shop the Mat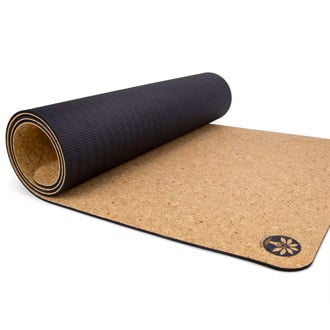 Yoloha Original Cork Air Mat
The Original Air will completely change your perspective on how a yoga mat can be so light, yet ultra durable and high performing.
Shop the Mat
Take More Classes with Alba
This article has been read 20K+ times. Bada bing!

YouAligned is an online yoga, health and wellness publication for your life on and off the mat. We are here to help you live happier, healthier, more fulfilled lives. Yoga is our passion. Your healthy lifestyle is our obsession!