Best Sports Bras for All Your Workout Needs – Rated by Intensity Level
Wearing the wrong sports bra to workout is like brushing your teeth with sugar. It's counterproductive, ineffective, and downright uncomfortable. During some serious CrossFit, we don't want our twins to be flailing. And when we're just lounging on the couch, no one is interested in constricting their breath.

So, we handpicked, tested, and rated 10 of the best sports bras out there for different activity levels so you'll never be stuck with an inappropriate bra for your next workout (or Netflix session).

Oh, and did we mention that they're all ridiculously cute too?! You're welcome!

Check out these 10 diverse sports bras from your favorite brands:
These oh-so-cute sports bras are the perfect combination of fashion and function for varying levels of workout intensity and off the mat style.

1. Weave Bra in Diamond by Pheel ($48)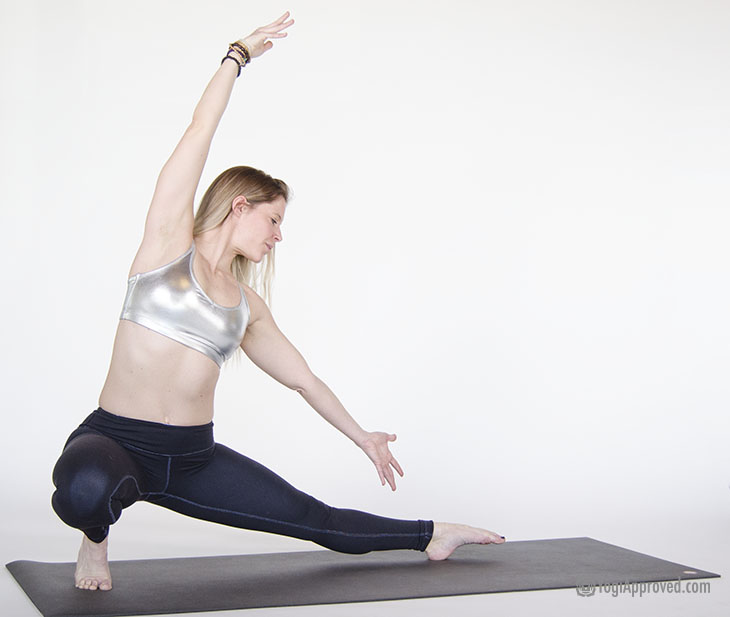 Hellooooooo metallic! This self-described "anything-but-basic" Weave Bra in Diamond is exactly that. Be prepared to turn heads in this sexy, shimmery silver bra by Pheel as the perfect complement to your cute sheer top or quickly soaking up sweat in the Bikram room.

This quick drying, stretchy, breathable mesh bra is ideal for a light-intensity hot yoga practice or an easy outdoor beach workout. Offering ample coverage in the front, and flirtatious, crossing straps in the back, this bra really is a diamond in the rough.

Intensity Scale: Low to Medium

2. Alois Bralette by prAna ($59)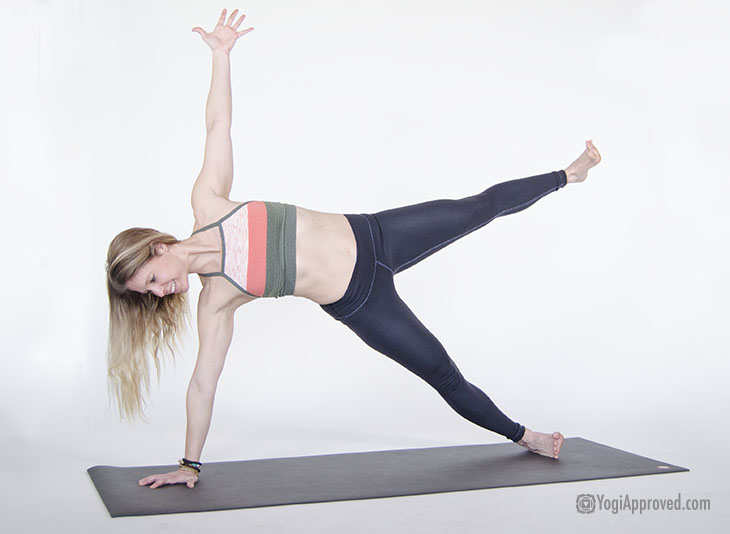 High neckline, T-strap back, moisture-wicking fabric, and adorable patterns . . . really, what's not to love about the Alois Bralette from prAna?

With just the right amount of support, this bralette is perfect for medium-intensity workouts. The neckline cuts above your cleavage – so you'll never have to worry about your ladies peaking out – and the molded cups keep everything in place even when you're bouncing during a stronger barre workout.

Intensity Scale: Medium

3. SOLite Bra by Manduka ($64)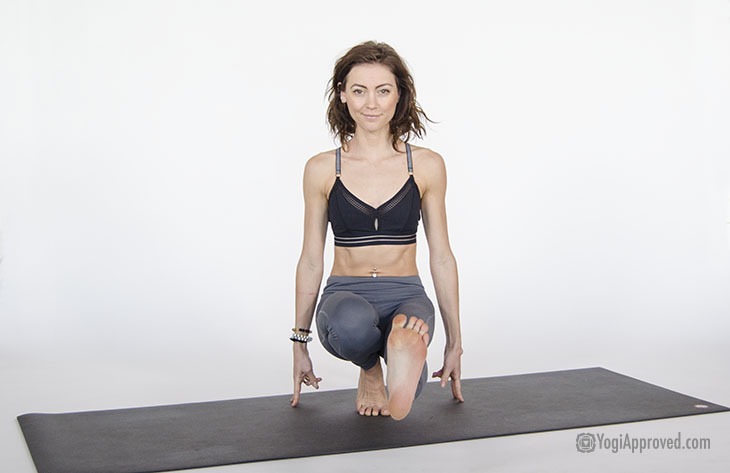 True to its name, the SOLite Bra is an ultra lightweight must-have piece for your hot yoga practice. With a trusted brand like Manduka it's hard to go wrong, and they did not fail to impress us again with this super cute, adjustable, moisture-wicking, and sustainable bra.

With gorgeous detailing and adjustable support, this bra is ideal for sweating and moving. Holding the girls in place as needed for a higher-intensity workout, or letting loose when you're out on the town, this bra offers the best of both worlds.

Intensity Scale: Medium to High

4. Phoenix Rising Lover Tank by Teeki ($32)


"we rise. we transform. pura vida." These are the sole words used to describe Teeki's drop-dead gorgeous Phoenix Rising Lover Tank and, to be honest, we may not need any other words. This crop-top bralette is too cute for words and we want to wear it everywhere!

Best for those of us who are less-endowed and definitely not for your HIIT session, this bralette is ideal for lounging, festival-going, or turning heads at the beach.

Intensity Scale: Super Low to Low

5. Stratus Reversible Crop Top by Wolven Threads ($68)


Two tops for the price of one . . . seriously, need we say more? Wolven Threads has wowed us with their versatile Stratus Reversible Crop Top.

Flip it and reverse it in this super adaptable bra top when you're hitting the studio for a gentle flow, going on a hot date, or getting in a SUPYoga sesh. Stretchy, quick drying, moisture-wicking, and anti-microbial, you're probably going to want to keep this one in your hot yoga bag.

Intensity Scale: Low

6. Warrior Laser-Cut Bra by KiraGrace ($68)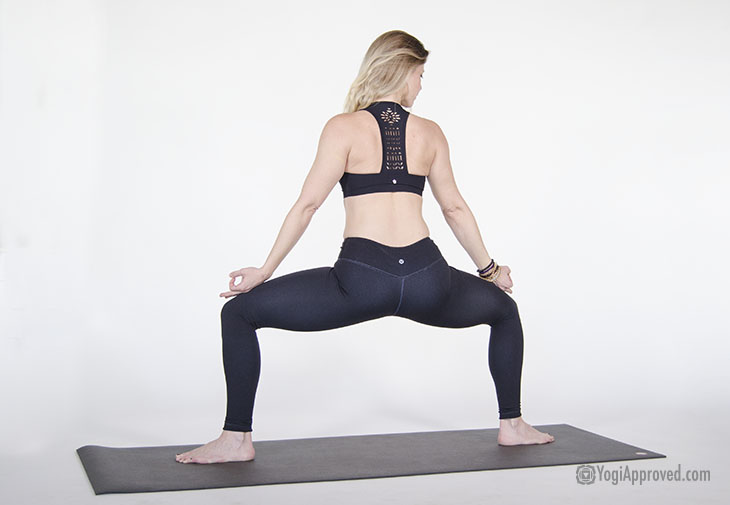 We really cannot ever get enough cut-outs in our yoga wardrobe; we just love them all. But, KiraGrace's beauty-FULL Warrior Laser-Cut Bra just might take the cake!

Super sexy details and non-restrictive, compressive supports offers us everything we could ever want from a sports bra. This bra is perfect for a fast-paced flow class or paired with an open-back top for a night out clubbing.

Intensity Scale: Medium to High

7. Victory Bra by Montiel ($44)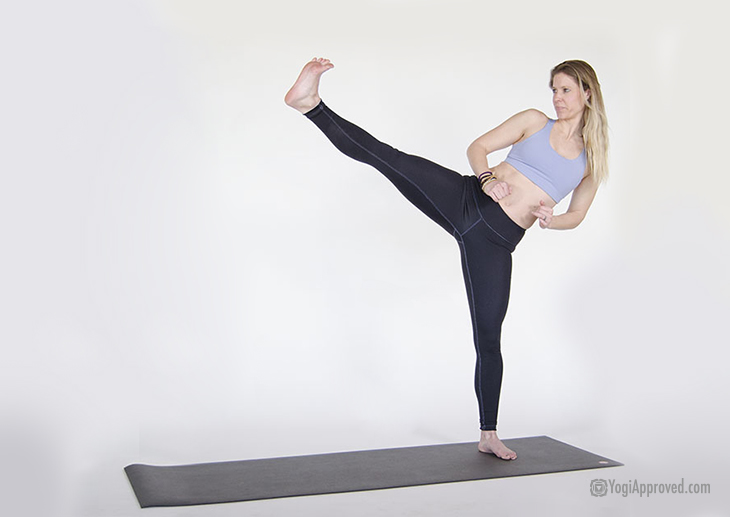 Ready for whatever your workout brings, this "jumping jack approved" Victory Bra by Montiel really lives up to its name.

High-impact support with extra pretty colors and details, this bra is perfect for a HIIT workout or a marathon run, but also cute enough to slip on under your sheer tops when you're out and about.

Intensity Scale: High

8. Y-Back Bra by Handful ($56)


When a company's tagline reads: "for women, by women . . . who have obviously thought of everything," how could you not love them? Handful proves to us that they really have thought of everything with their Y-Back Bra.

Designed to flatter – not flatten – this perfect high-intensity workout bra molds to your body without restricting. Detailed with crocheted stitching and cinched fabric, this bra can easily move from the gym to the street with fitness and fashion versatility.

Intensity Scale: High

9. Pyramid Bra by Onzie ($48)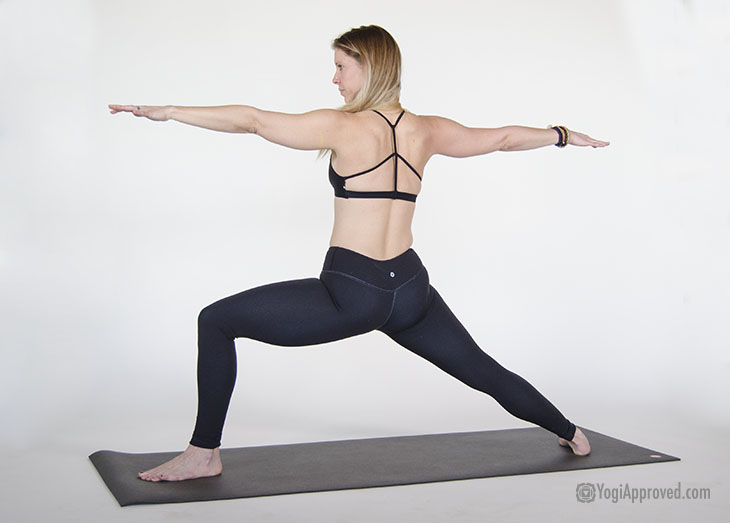 Ultra feminine and dainty, we are absolutely obsessing over the Pyramid Bra by Onzie.

With an uber-flattering shape and slim straps, this bra is best paired with low to medium-intensity workouts and can also add a little extra feminine flair to your stylish night-out outfit.

Intensity Scale: Low to Medium

10. Happiness Runs Tank by Free People ($30)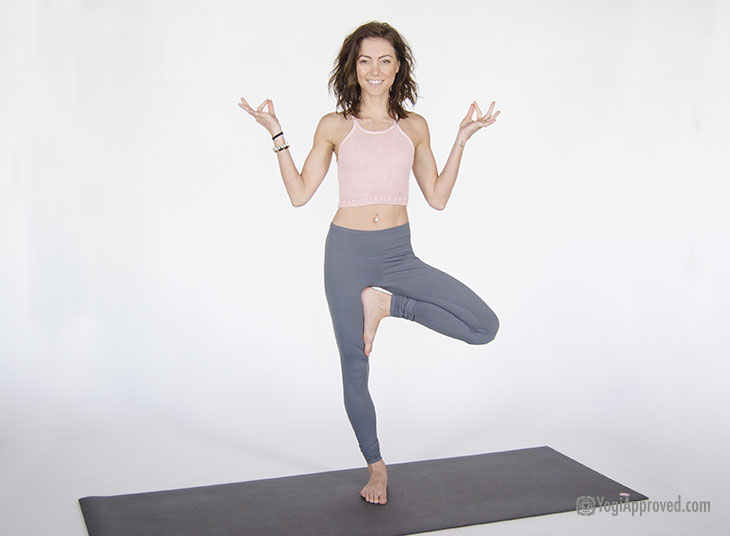 Who doesn't love a good, comfy crop top? Free People definitely rocked the classics with their Happiness Runs Tank.

Although the name may be deceiving, this cropped tank is probably not best used for running, but ideal for lounging or a Restorative Yoga practice. This simple, seamless, compression tank can be paired with or without a bra.

Intensity Scale: Low

These Are the Best Sports Bras Based On Intensity – Which One Is Your Favorite?
Sports bras are such personal items and every lady has her own unique favorites to sweat, jump, flow, or relax in.

What are your favorite sports bras to workout in – for high, medium, or low-intensity activity? Have a favorite sports bra or yogawear brand that didn't make our list? We'd love to hear from you in the comments below!

This article has been read 1K+ times. Feelin' the love!