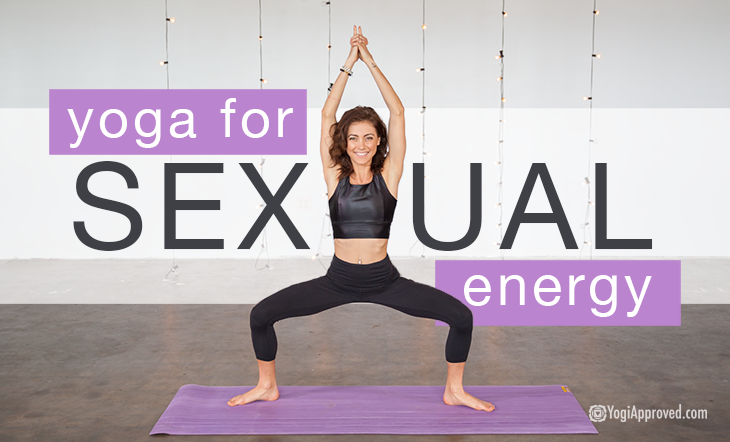 30-Minute Yoga Sequence to Activate Your Sexual Energy (Free Class)
Looking to increase your sex drive, celebrate your femininity, and tap into your sexual energy? Then this yoga sequence is for you!
Certain yoga poses stimulate the pelvic region, increase blood circulation and balance out the chakras – all key ingredients to activating your sexual energy!
Let's quickly review how yoga can benefit our sex life. Starting with our sex drive, for sexual arousal to occur, your body needs fresh oxygen and increased circulation. Through the practice of yoga, improved circulation (which brings in fresh oxygen) heals and strengthens organ tissues.
In addition, when we bring our attention to our Root Chakra it activates the connection to our sexual wellbeing. We will practice this in our sequence, along with several other poses and techniques to increase sex drive and activate your sexual energy.
Interested in learning more about how yoga impacts your sex life? Check out 7 Secret Ways Yoga Improves Your Sex Life


Practice Along With Ashton August In This 30-Minute Yoga Sequence to Activate Your Sexual Energy
Join YA classes teacher Ashton August as she guides you through a fun and powerful practice to activate your sexual energy.



Never miss a FREE class. SUBSCRIBE HERE
Shop the look
The Top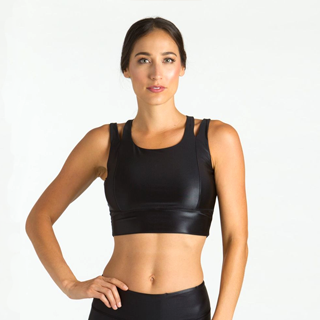 KiraGrace Grace Yoga Crop Top
Sleek and fabulous yoga crop top in Black Lacquer fabric. With a double layer for moisture-wicking support and edgy cut-out detailing, the Grace Yoga Crop Top is the ultimate support yoga crop.
Shop this top
The Bottoms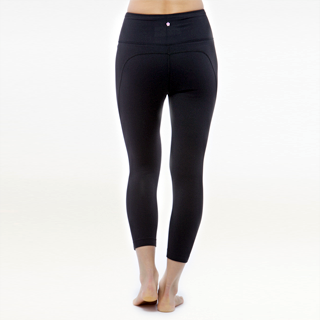 KiraGrace Ultra High-Waist Capri
The Ultra High-Waisted Yoga Capri is a high waisted yoga capri that is waist-nipping, body-slimming and ultra-supportive.
Shop these bottoms
Take more classes with Ashton
Here are the yoga poses we'll practice in this sequence:
1. Belly Breath
This simple belly breathing technique will help circulate prana (or life force energy) in the pelvic region of your body – calming you and igniting your sexual energy.

2. Hip Circles
From your seated position, bring your hands to your hips and begin to draw a counter-clockwise circle with them. These circles activate your Shakti, or feminine aspect of divine energy. The movements help to unlock and balance your first and second chakra, which are connected to your sexual energy.
This is a movement that's often practiced in Buti Yoga – a yoga discipline that's all about awakening and celebrating your feminine energy

3. Cat/Cow
Cat/Cow strengthens the kegel muscles. Move through these two poses as normal, but on your exhale round your spine for Cat and contract your pelvic floor (like a kegel).

4. Bound Angle Pose
This pose increases blood flow and heat in the pelvic region and opens the hips for a wider range of motion. Where the blood flows, energy goes! This pose is especially healing for women and can help relieve symptoms of menstruation. It also increases energy levels which in turn boost your sexual energy.
Want more yoga poses specifically great for the female body? Check out Yoga Poses Perfect For the Female Body

5. Cobra Pose into Downward Facing Dog
Two poses that are incredibly nourishing for the body and create a feel-good effect as you move through them. We'll switch it up a bit with some Cobra rolls and dynamic movement in Down Dog.
Looking for a Downward Dog alignment refresher? Check out our Down Dog pose tutorial video here!

6. Goddess Pose with Kali Mudra
Goddess Pose connects you with your inner sexual goddess. The Goddess Kali is fierce, strong and powerful, and to embody her in this mudra is a great way to feel empowered, release tension and rid yourself of negativity.
Want to learn more about sacred hand gestures, or mudras? Read about Common Mudras, Their Meaning, and How to Practice Them

7. Standing Wide Leg Forward Fold
If you feel drained and stressed it can be difficult to feel sexual. This gentle inversion is great for melting away tension so you feel more rested and invigorated. By allowing your body to rest and rejuvenate, you invite more sexual energy to enter the body.
Inversions are so good for our physical, mental, and emotional wellbeing. Read about all the amazing benefits of practicing inversions here

8. Skandasana
Skandasana is a wonderful pose to generate feelings of grace, strength, and beauty – all of which are necessary to make room for sexual energy in the body.

9. Childs Pose
Childs Pose, or Balasana, is a relaxing restorative pose that calms the mind and body. It's also a gentle low back release and creates an overall sense of calm and wellbeing.

10. Malasana
Malasana is an awesome inner groin, hamstring and calf stretch. It also strengthens the pelvic floor, core and entire low body. This pose is great for Prenatal Yoga. It's very grounding and centering as well.
Take the Healthy Mama Happy Baby Prenatal Yoga Program

Yoga Class
With Jess Rose
All Levels
Hey mommas-to-be! We created an entire Prenatal Yoga program to guide you through every stage of your pregnancy, exclusively on YA Classes by YouAligned.

11. Bridge or Wheel Pose
Backbends are energizing because they stimulate the nervous system by activating the metabolism and releasing adrenaline. Both Bridge and Wheel Pose are heart openers as well, which can only be helpful once you are snuggled up next to your partner.

12. Happy Baby
This pose – and hip openers in general – is great for releasing stress and anxiety. Happy Baby has a wide range of benefits and also helps us find a playful sense of fun – something you can take into the bedroom!

Final Pose: Savasana
As women, we're constantly on the go. We're always multitasking, taking on as much as we possibly can, and often not putting ourselves and our self-care first (or even second or third . . .).
Practice your Savasana as a testament to your self-love and as a statement you're making loud and clear that you deserve this time for peace, rest, and rejuvenation.

This article has been read 70K+ times. Hot damn!

YouAligned
YouAligned is an online yoga, health and wellness publication for your life on and off the mat. We are here to help you live happier, healthier, more fulfilled lives. Yoga is our passion. Your healthy lifestyle is our obsession!
You may also enjoy

Want to explore yoga poses for sex? Here are five yoga poses that double as sex positions for an incredibly sensual and enjoyable experience.

Jacqlyn Grace Melita