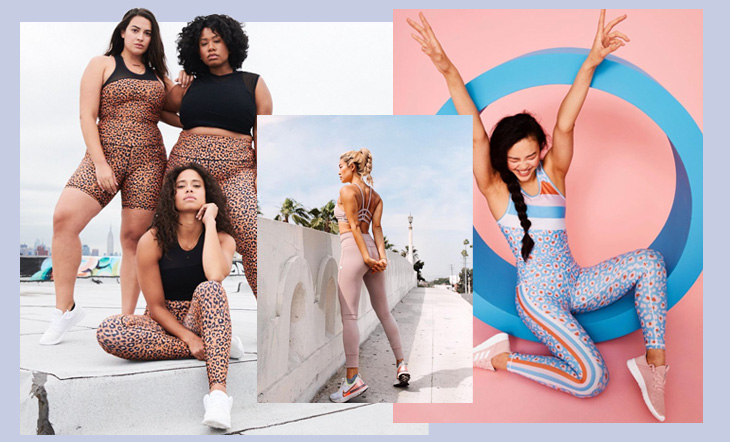 12 Yoga Clothing Brands You're Going to Want In Your 2021 Wardrobe
While you've likely heard of Lululemon and Alo, there are many more yoga clothing brands out there who deserve some time in the spotlight.
At YouAligned, we believe activewear should be more than comfortable; it should also be sustainable, ethical, inclusive, high-quality, and stylish!
We know there are countless yoga and activewear brands out there. We made this list based on a variety of factors – from sustainability to sizing, fabrics and ethical manufacturing practices to fashion-forward designs, pricing and more – that we'll highlight within each yoga clothing brand's description.
We always love to hear from you, so if you have more brands you love that aren't on the list, please leave us a comment below!


Here Are 12 Yoga Clothing Brands You're Going to Love
In no particular order, these 12 brands are each unique, high-quality, and as practical as they are fashionable. Read on to learn what makes each yoga and activewear brand unique, and hopefully discover a few new brands along the way!

1. Ripple Yoga Wear
With eco-friendly, sustainable and oh-so-comfortable clothing, Ripple Yoga Wear prides itself on offering a smaller line of products with a greater emphasis on quality. Timeless styles and unique, fashion-forward designs are the hallmark of Ripple Yoga Wear.
All fabrics are natural, sustainable, ethically sourced and toxin-free! They are also GOTS certified which means material quality and production processes are environmentally friendly. So, not only do their clothes look and feel good, they respect the planet.
You'll like this brand if: You are all about minimalist modern activewear fashion
Standout feature: Luxuriously soft organic cotton options that maintain their quality long-term
Check out our product review of Ripple's popular one-piece bodysuit here

2. Beyond Yoga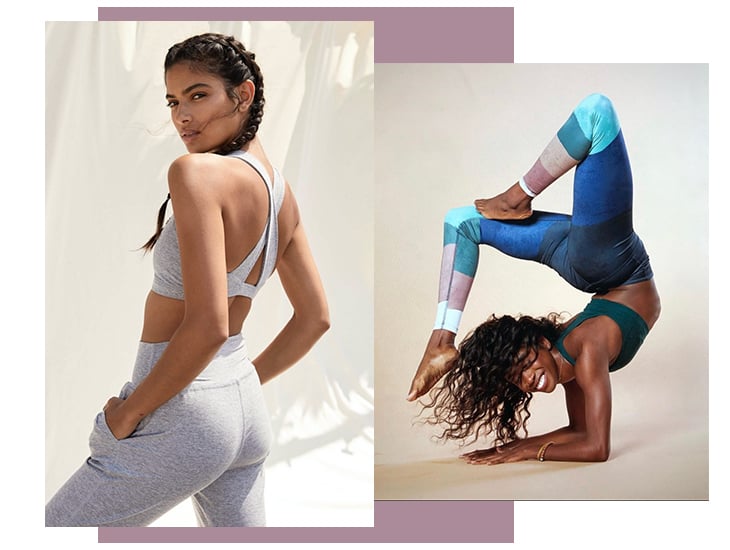 Beyond Yoga is founded and ran by women. Not only does this brand use responsible practices and high-quality fabrics, they offer some of the most comfortable, buttery-soft yoga clothing out there – in our humble opinion.
Beyond Yoga clothes are soft, cozy and functional – from Hot Yoga to Restorative, maternity to lounging at home and a men's collection, BY is consistently the brand you'll reach for in your dresser drawer.
You'll like this brand if: You are all about the fabric
Standout feature: Long-term wear doesn't change the look or feel of these pieces

3. Day Won
DAY/WON is not only a popular size-inclusive performance activewear and yoga clothing brand on the market – according to their website, they are the first size-inclusive activewear brand on the market!
"Made consciously for every body in the U.S. with sustainable practices and recycled materials, we believe in positive change." We are all about that mission! With sizes ranging from 0 – 32 and no shortage of adorable prints and styles to choose from, all sustainably made with antimicrobial material, you can find something for any activity.
You'll like this brand if: You're all about versatility, from size to style, prints to products
Standout feature: Size-inclusivity


4. Roam Loud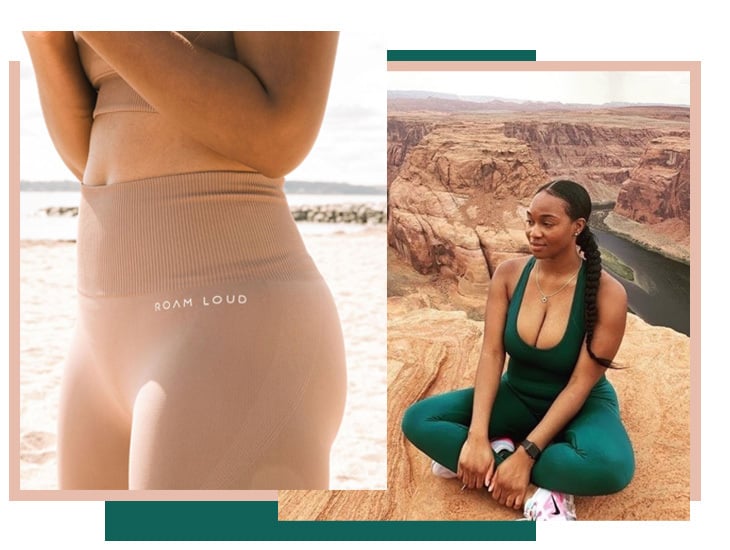 From adorable activewear sets to bras and leggings in trendy colors and prints and soft, moisture-wicking high-performance materials that are squat proof but also brunch ready, Roam Loud is popular for a reason!
Founder and Wanderer-In-Chief Toyin Omisore wanted to "unapologetically create a lifestyle where brown skin is at the forefront and not an afterthought." Yes Toyin!! Roam Loud's beautiful line includes a variety of leggings, joggers, bodysuits, tops and sets that range from low to high intensity in sizes small through extra large.
You'll like this brand if: You are all about supporting Black-owned and female-owned brands, and want to look cute doing it!
Standout feature: Adorable activewear sets
These 10 Black-Owned Beauty Brands Are Natural, Vegan and Cruelty-Free

5. FP Movement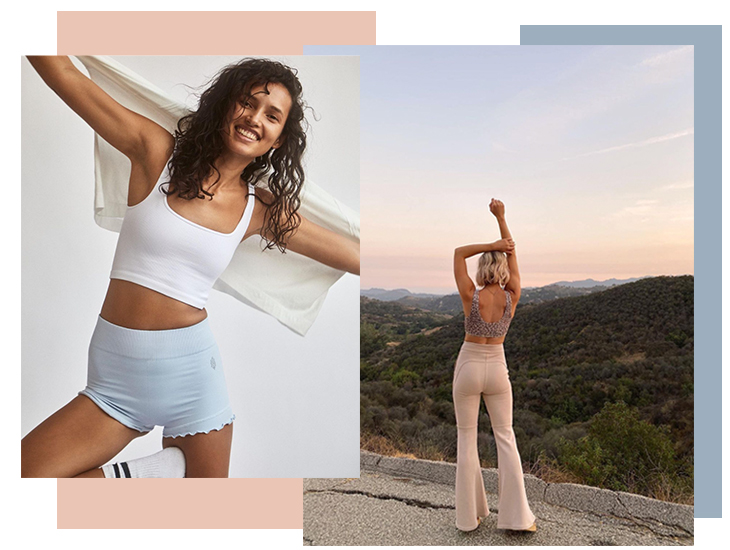 The Free People brand's beautiful Bohemian vibe is unique and unmistakable, and their movement line Free People Movement has gained popularity for similar reasons.
Whether you are into yoga, hardcore HIIT, or need an outfit for mindful meditation, the FP Movement activewear collection is filled with comfy and cute workout clothes you can add to your wardrobe.
You'll like this brand if: You also wear your workout clothes out and around town
Standout feature: Activewear is designed for specific activities: yoga, dance, run, gear and more

6. Outdoor Voices
Less about patterns and more of a focus on solid colors and color blocks, Outdoor Voices offers a big selection of timeless styles and cuts with the season's most popular colorways.
Outdoor Voices offers a wide variety of fabrics to choose from – all of which is environmentally-friendly – their clothing is for both men and women, with an emphasis on finding comfort in your movement.
You'll like this brand if: You're a fan of the classics
Standout feature: A vast array of eco-friendly fabrics

7. Satva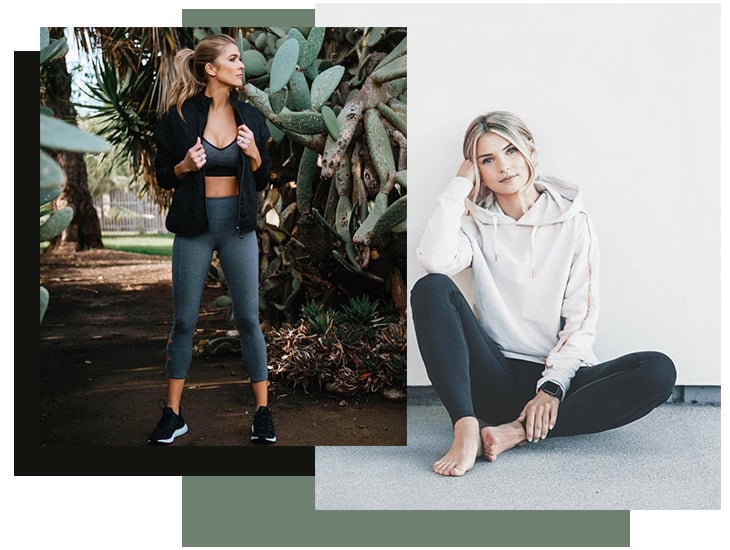 Satva is a female-founded sustainable activewear brand with a focus on comfort and using organic cotton and recycled polyester for their entire activewear line.
This yoga clothing brand is environmentally and socially conscious, and gives back to the communities they source from. Satva supports the economic development of impoverished farming communities and sponsors the education of young girls in villages where organic cotton is cultivated for their clothing.
You'll like this brand if: You care about supporting meaningful causes with your purchase
Standout feature: Affordable and high quality, non-GMO organic cotton

8. Girlfriend Collective
From their eco-friendly clothing to their recyclable packaging, Girlfriend Collective transforms trash into clothing – literally! Their bras and leggings are made from post-consumer bottles and fishnets. To date, they have recycled over 4 million water bottles, saved over 9 million gallons of water and prevented over 3 million lbs of CO2.
From sizes XXS – 6XL, we love their convenient filters to shop by size and/or color, and with the seemingly endless selection of adorable collections and yoga clothing options to choose from, there's definitely something for everyone!
You'll like this brand if: You are committed to protecting the environment
Standout feature: Transforms your trash into treasure

9. Vuori
Inspired by the active Coastal California lifestyle, elements of surfing, fitness and art are integrated in Vuori's designs. Their clothing line redefines activewear standards. And for all you yoga guys out there, Vuori offers a huge selection for men's yoga and activewear.
Vuori's mission is to provide products that align with their values of protecting nature and living a healthy life. With a sustainable approach and ethical manufacturing standards, this yoga activewear brand believes in protecting the health of the planet and the people in it.
You'll like this brand if: High-performance activewear materials are a priority for you
Standout feature: Vuori is an industry leader when it comes to popular activewear fashion trends and designs

10. Sweaty Betty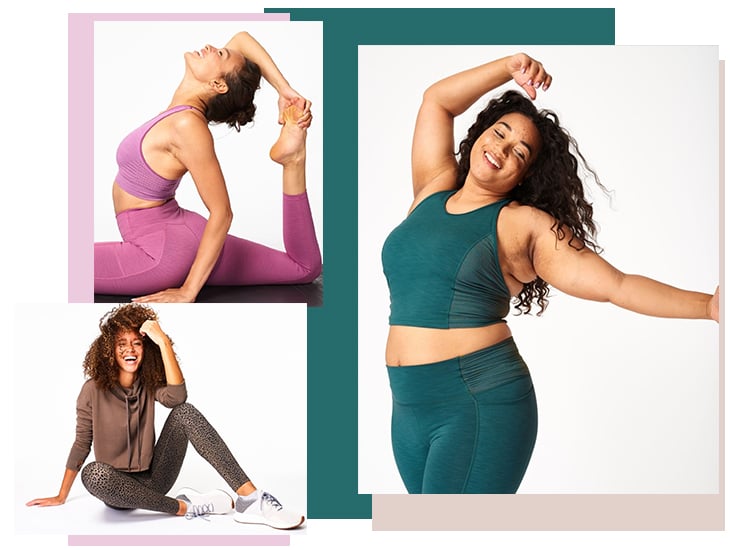 Many women struggle to feel beautiful and confident in their bodies. Sweaty Betty is all about female empowerment, providing high quality activewear while promoting body positivity. And we are all about that!
Sweaty Betty is dedicated to designing sustainable clothing that flatters the female physique with an emphasis on optimal comfort and performance. Their prints and patterns are colorful and bold.
You'll like this brand if: You like your workout clothes to stand out
Standout feature: Signature bum-sculpting leggings and cell phone pockets galore!

11. JoyLab
JoyLab is a yoga and activewear line that can be found in the store we all know and love: Target! And with bras and yoga leggings starting in the $20 price range, we love the affordable aspect of this brand.
Combining street style with true performance technology, JoyLab's clothes are both trendy and quality. With sizes ranging from XS-4X, adorable designs and the affordable price tags you've come to expect from Target, JoyLab is a simple yoga clothing alternative to the high-end and high price tags you'll often find online.
Another big box option for affordable yoga clothing and activewear is DSG, a line sold exclusively at Dick's Sporting Goods or online with cute compression sports bras starting at $10!
You'll like this brand if: You like practical, fashion-forward activewear that doesn't cost a fortune
Standout feature: Very affordable price points

12. Montiel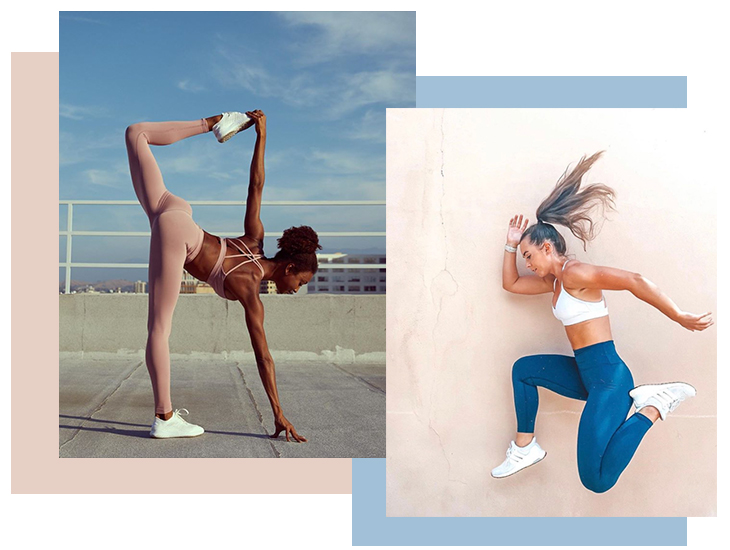 Clean, chic, simple, timeless. Montiel keeps their product line consistent with classic designs and pieces that compliment each other – from their cute and simple bras and camis to the tees, long sleeves and wraps. Montiel focuses on simple legging designs with a variety of cuts and lengths – great for staple yoga clothing pieces.
You'll like this brand if: You gravitate toward simple, timeless activewear pieces
Standout feature: Solid colors and chic designs


What's Your Favorite Yoga Clothing Brand From This List?
Whether you love the colors and prints, the trendy styles or the ethical, inclusive or sustainable aspects of these yoga clothing brands, there's no shortage of yoga and activewear options to fall in love with.
While the 12 yoga clothing brands on this list are OM-azing, this list is by no means extensive! We know there are many more that deserve some kudos! Is there one you'd like to add? What's your favorite yoga brand and why? Please share in the comments below – we love hearing from you!
This article has been read 10K+ times. Bada bing!