These Are the Top Selling Natural Self-Care and Beauty Products On Amazon Prime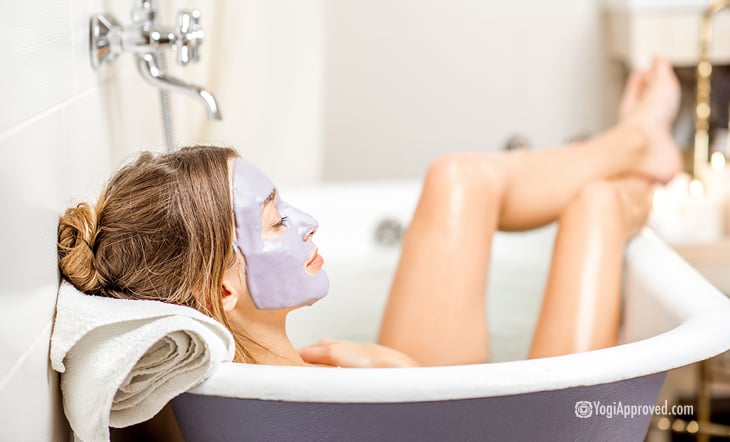 Your self-care and beauty products should be natural with quality ingredients you can trust. Self-care is that sigh of relief when you come home after a long day, put on a facial mask and sink into a lavender bath.
Self-love and self-care means taking time to do things that take care of your body (and mind) and thank it for what it does for you every day.
Using natural beauty products is in itself an act of self-care, knowing that you're not putting harmful chemicals on or in your body. And investing in a few of your favorite self-care products is a great way to ensure you make the time to relax, renew, and restore mind and body.

NOW is always a good time to take care of your body (and mind).

What better place to look than Amazon Prime, so you can spend more time enjoying and less time searching for these products.
This article does the work for you and offers a selection of Amazon's best-selling self-care and beauty products. The best part is that these products are available through Amazon Prime.


Best-Selling Beauty Products on Amazon Prime:
Shine bright like the diamond you are! These products are great for taking care of dry skin, fine lines and wrinkles, and even your pearly whites.
1. Collagen Eye Masks
These natural ingredient collagen eye masks help with dark circles, wrinkles, and de-puffing with collagen, Vitamin C, and hyaluronic acid. Plus they feel amazing!
2. Activated Charcoal & Organic Coconut Toothpaste
While natural toothpaste may be trending now, taking care of your teeth will always be in style. This natural charcoal toothpaste is vegan, and the activated charcoal is a natural whitener.
3. Silicone-Free Makeup Primer
For those who want flawless looking makeup but don't want to sacrifice using natural products with real ingredients, Mia del Mar offers this silicone-free makeup primer with coconut oil, Vitamin E, pomegranate extract and tapioca starch.
4. Aztec Secret Healing Clay
This Healing Clay is 100% Natural Calcium Bentonite Clay mask. It's great for clearing out the pores, plus there are no additives, fragrances or animal products!
5. ArtNaturals Argan Oil Hair Mask
Sometimes your hair just needs a little pick-me-up, so while you've got a face mask on, throw one on your hair as well! This organic argan oil hair mask is a mixture of argan, jojoba and almond oils will moisturize, soften and remove unwanted frizz.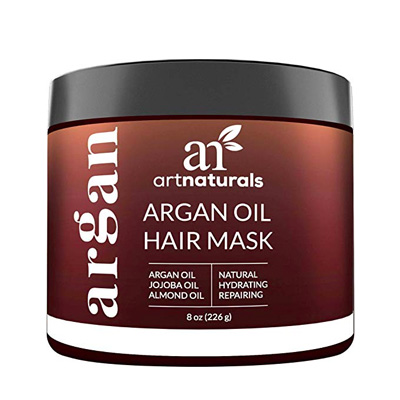 6. USDA Certified Organic Castor Oil
Castor oil is a perfect carrier oil for those essential oils we included earlier, but it can also stimulate hair growth.
7. Natural Oil Absorbing Tissues
Not the fanciest product, but this is self-care on the go! These natural bamboo and charcoal oil sheets are perfect for when the oil creeps up on the face throughout the day. Try as we might, it still happens.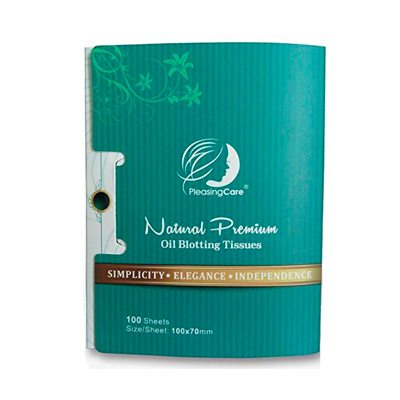 Best-Selling Self-Care Products on Amazon Prime
Beauty products are very much an involved process. If you want a quick ride on the relaxation train, hop on with these products and let them do the work for you.

1. Jade Rolling Kit
Facial rollers can reduce puffiness under the eyes and reduce fine lines and wrinkles. This 100% real Jade stone roller comes with a Gua Sha tool as well.
2. Dry Brushing Body Brush for Lymphatic Drainage and Cellulite
Dry brushing is a simple method for stimulating the lymphatic system, treating cellulite and increasing blood circulation. This dry brush set includes two brushes, a pumice stone, sponge and gloves.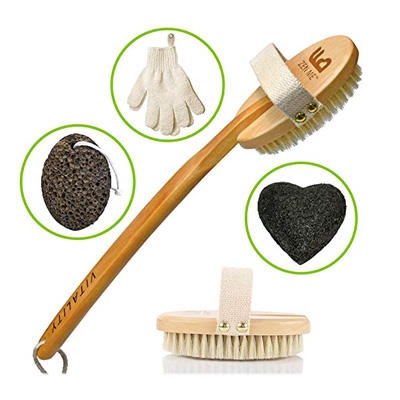 3. doTerra Essential Oil Introductory Kit
This introductory essential oil set of three 5ml bottles of therapeutic grade essential oils is perfect for aromatherapy and relaxation. It includes some of the most popular essential oils: lavender, lemon and peppermint.
4. InnoGear 2nd Version Essential Oil Diffuser
Keeping with the pattern of essential oils, this essential oil diffuser is perfect for the home. It changes from seven different LED colors, and it automatically turns off
when the water runs out.
5. Dr Teal's Epsom Salt Soaking Solution 2 Count
One bag of Epsom salt is simply not enough, especially with all the baths we are taking this year! This 2-count set includes a eucalyptus and spearmint blend, as well as lavender epsom salt.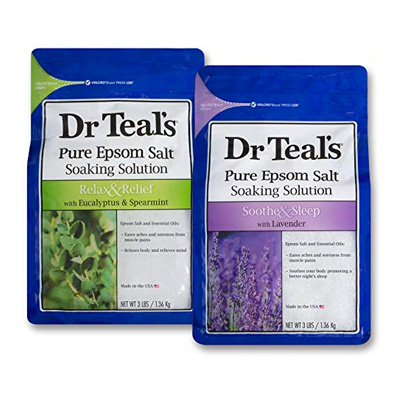 6. Nature's Way Sambucus Elderberry Gummies
Self-care starts from within, and these gummies are a sweet treat. Elderberry gummies are perfect for boosting your immune system, and they taste great! This pack contains 60 gummies.
7. Himalayan Salt Face and Body Scrub
Himalayan salt detoxifies, hydrates and rejuvenates your skin. This Himalayan Salt scrub is infused with collagen and stem cells to exfoliate, deep-clean and detoxify the body.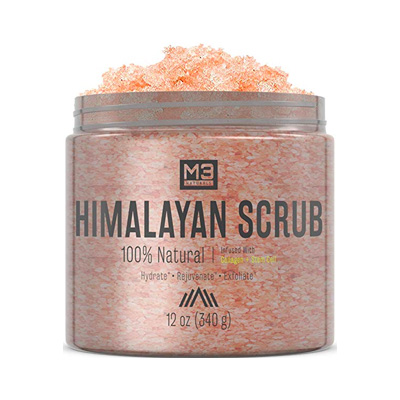 Treat Yourself and Make Self-Care a Priority With These Amazon Prime Beauty Products!
It's important to take care of our bodies and thank them for everything they do for us. Your body is a temple, so treat it that way! Amazon Prime makes it easy to try out some of these new products for yourself.
We hope that these products help you continue – and enjoy – your self-care journey. Treat yourself! You deserve it.
Which product is your favorite from the list? Do you have any more natural self-care and beauty product favorites? Please share in the comments below – we love hearing from you!
This article has been read 7K+ times. Feelin' the love!