5 Backyard Herbs You Can Incorporate Into Your Healthy Lifestyle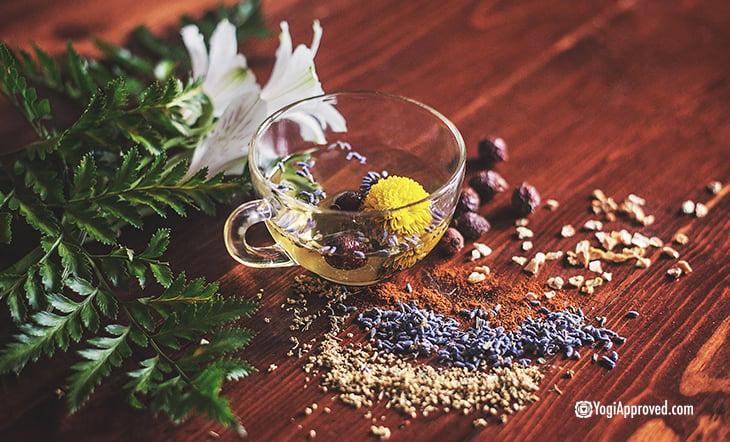 Did you know that there are certain plants, herbs, and even weeds that grow right in your backyard that you may be surprised to know can actually offer wellness benefits?
Many plant species that we label as "weeds" get a bad rap and should be reconsidered in terms of their usefulness to us.
This article will focus on five herbs that are probably growing in abundance around your home and can be easily assimilated into your healthy lifestyle.
Hopefully by trying some of these plants out, you'll be encouraged to explore other remedies from Mother Nature.


Here Are 5 Backyard Herbs to Support Your Healthy Lifestyle
The beautiful thing about using these common "weeds" is that they are effective, safe, and completely free natural remedies.

Recommended Read: How to Use the Healing Power of Flower Essences to Reduce Stress

1. Chickweed
This invasive plant has been used for centuries as a medicinal herb in ancient practices like Traditional Chinese Medicine.
Chickweed is packed with phytonutrients and minerals that are good for you including vitamin C, Selenium, niacin, beta-carotene, coumarins, triterpenoids, and flavonoids.
And that's just some of the goodness packed in this "weed!" It is known as an effective detoxifier and has anti-inflammatory properties. Chickweed can help with most body aches, constipation, lung health, blood cleansing, menstrual pain, and many skin conditions.
This plant grows wild and is easily cultivated. Check your backyard, because you probably mow this stuff down regularly!

Ways to Use Chickweed:
Tincture
Tea
Food (Salad green, sandwich topping, soup, etc.)
Salve (Topical use)
Poultice
2. Dandelion
Just about everyone should be familiar with dandelions. Whether you played with them as a child or fight them every year in your landscaping, these yellow invaders are a typical herald of springtime and have probably touched your life in some way.
This flowering "weed" is one of the oldest surviving species of plant on Earth, and has been used since antiquity.



Dandelions were a mainstay in many herbal arsenals around the world up until the rise of lawn care and landscaping. This once revered plant has a long history with humanity and this relationship should be rediscovered.
Dandelions contain high levels of potassium, vitamins A, C, & K, and calcium. They are also a good source for other minerals and phytonutrients, making this a power food among your wild edibles.
Dandelion can be taken as an effective diuretic, appetite stimulator, and cleanser. You can eat it or use it for an array of issues including kidney and bladder problems, digestion issues, acne, and diabetes.

Ways to Use Dandelion:
Tea
Wine
Coffee
Food (All parts are edible)
Topically (apply sap to affected area of skin)
3. Purple Dead Nettle
Although this herb is common, dead nettles often get overlooked. While edible, they don't have a good reputation due to their hairy texture. However, they can easily be made into a tea, tincture, smoothie, or beer if you'd like to drink their medicinal value into your life instead.
Also, their bitter taste and texture can be masked when you eat them in a mix or cook them.
One way or another, you probably want to get some of this plant into your herbal diet. Why? Purple dead nettles are known to be jam packed with iron, fiber, and vitamin C. They are antifungal, antimicrobial, and anti-allergenic, and contain antioxidants.
Taking small doses of this plant as a tincture throughout allergy season can save you a world of hurt. There is a lot of research around the dead nettle's ability to block histamines and inflammation in the body. This ability makes this plant another good one for skin conditions or cuts and wounds.
Learn How Nettle Supports Healthy Hair Growth!

Ways to Use Purple Dead Nettle:
Smoothie (a preferred option)
Tea
Tincture
Food
Poultice
4. Plantain
In antiquity, the plantain was regarded as one of the most sacred herbs among the Saxons. Despite its intrusiveness, this herb can be more of a friend than you might realize. Its anti-inflammatory properties are well-documented and it can be used topically or ingested.



This weed is also a great source of vitamins B1 & B2. Plantains are rich in phytonutrients like tannin and allantoin which allow it to be a super healer.
Plantain has been used throughout history to treat bronchitis, tuberculosis, mouth sores, urinary infections, and sore throat, among others. It is used today around the world for a variety of reasons like chronic colitis and gastritis, male impotency, weight loss, and more.

Ways to Use Plantain:
Tea
Tincture
Poultice
Food (substitutes nicely for spinach greens)
5. Red Clover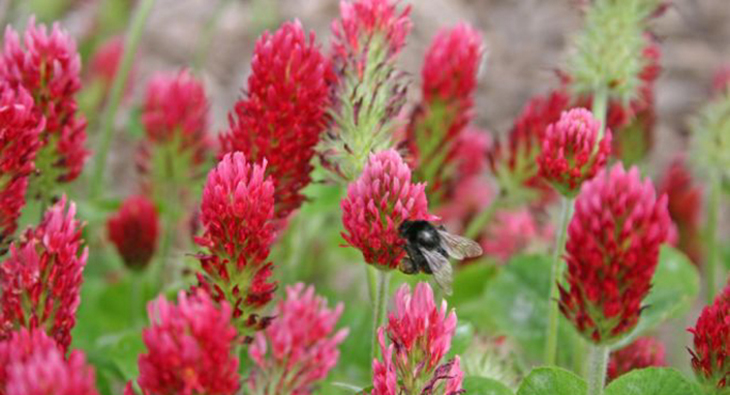 This familiar herb is more useful than what can be covered here. Red Clover is high in a lot of minerals like magnesium, calcium, niacin, thiamine, potassium, and more. It can be useful as a diuretic, expectorant, and a hormonal balancer.
Red clover has phytoestrogens which have been reported to help with PMS symptoms, menopausal issues, and fight cancer!
It should be noted that Red Clover can help in dealing with any kind of respiratory issue. Also, Red Clover cleanses the blood, which has numerous positive effects on your health and wellbeing. Its blood detoxifying ability makes red clover a powerful ally in lowering cholesterol.

Ways to Use Red Clover:
Tea
Tincture
Food (flower is edible)
Ointment or Salve
Backyard Herbs: The Takeaway
As you can see, medicine can be found in the most unlikely places. Rather than pests, these herbs can serve as a reminder of Nature's love and care. Just like a doting parent, she gives us nourishment, even if she does it aggressively and invasively at times.
This season, try shifting your perception of these weeds by using them as medicine. Though it may still be necessary for you to rid your property of them, try leaving a little patch somewhere, or potting some.
If you do not have a yard of your own, keep a look out for these medicinal treats while on your daily route. If you see a pesticide-free, healthy looking bunch, have at it! It may prove well worth your effort to appreciate these outcasts, for the herbal marvels that they are.
All included information is not intended to treat or diagnose. The views expressed are those of the author and should be attributed solely to the author. For medical questions, please consult your healthcare provider.
This article has been read 1K+ times. Feelin' the love!