Align These 10 Pillars of Holistic Health and Wellness to Fully Thrive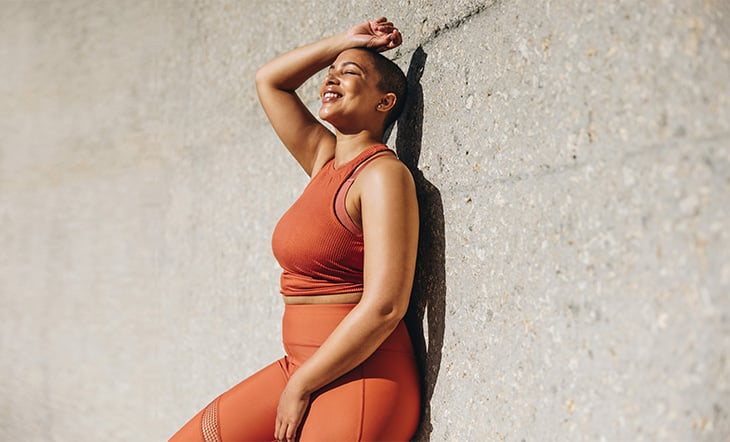 The approach towards optimal wellness considers the four central pillars of holistic health: Physical, Mental, Emotional, and Spiritual.
These are considered the primary pillars of wellness, because without them, the other aspects of our lives and overall wellness aren't supported.
Want to learn more before we dive deeper? Read: 4 Pillars of Holistic Health and Wellness + How to Harmonize Them
But it doesn't stop there.
Other areas in our lives need our attention for achieving wellness and to accomplish holistic wellness is to aim for all of these areas to be as healthy as possible. That's the true definition of holistic health: the health of your entire well-being as a whole.


These Are the 10 Pillars of Holistic Health:
It's not just the four central pillars – Physical, Mental, Emotional, and Spiritual – to consider.
There are six additional pillars: Environmental, Financial, Intellectual, Nutritional, Occupational, and Social.
This article will explore the expansion of the six additional pillars of holistic health and wellness, and also includes practices that help support each one.

The true definition of holistic health is the health of your entire well-being as a whole.

Important to keep in mind: The exact definition of holistic health differs for every person and may take different techniques to make a person well in all areas of their life. In other words, holistic health is not a one-size-fits-all. It can and should be personalized to the individual and their specific needs.


These Are the 6 Additional Pillars of Holistic Health to Further Support Your Wellness Journey:
Once we have established a solid foundation for our four primary pillars of health and wellness, we can build upon our healthy foundation with the additional six pillars of holistic health listed below.

1. Environmental
Environmental wellness concerns your immediate surroundings and your community at large, including the areas where you live and work.
Being environmentally well also examines your relationship with your surroundings and their relationship to you; how you support and sustain your environment, and how it supports and sustains your health and well-being.
There are plenty of ways to care for your environments, so they, in return, can take care of you and your day-to-day life:
Whether you're in the office or at home, keep your workspace clear and clutter-free to inspire creativity and increase productivity
Lessen the harmful effects on the environment by joining local clean-up efforts, recycling, conserving, and carpooling
Get outside, explore and experience the true beauty of nature

Follow These Tips For Creating a Sacred Home Office Space

2. Financial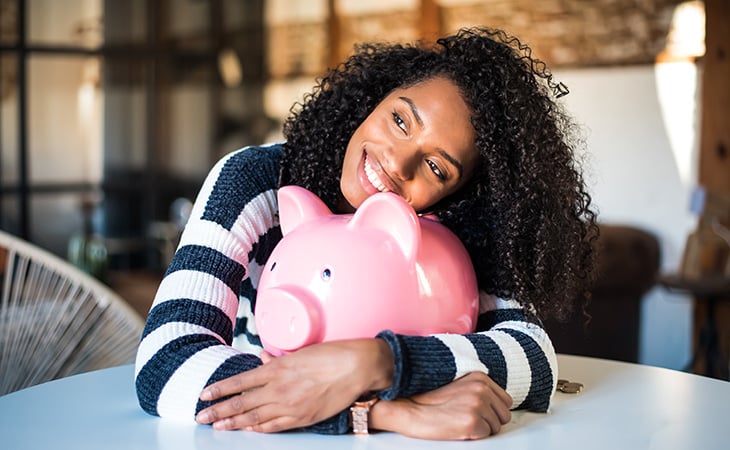 Probably the least thrilling pillar of holistic health to pursue wellness in, but bettering your financial area will undoubtedly strengthen the other pillars.
To have sound financial health requires looking at your financial stability, giving you a sense of security in your life by living within your means and planning for your future appropriately.
7 Mindful Ways to Shift Your Relationship With Money
Financial troubles are significant stressors, and taking small steps to control spending and save money can lighten the load on your everyday life. Being financially well is just as important as any other pillar of holistic health:
Make paying off debt and loans your priority
Create a budget with an online system like Credit Karma or Mint
Seek advice from a financial professional to help identify your goals and implement a financial strategy to help you achieve those goals
3. Intellectual
Intellectual wellness is a pillar of health focused on strengthening your mind by continually engaging your curiosity through learning. Expanding your knowledge and building new skills to inspire, challenge, and help you grow and live a full life.




Academic endeavors like continuing education classes through a community college, involvement in communal activities such as a book club at your local library, or other avenues of personal advancement are just a few you can try to strengthen this pillar of holistic health:
Keep your mind sharp with reading, brain games, and puzzles
Uplift yourself intellectually through self-discovery and personal development by journaling or self-reflection
Engage in stimulating and thought-provoking conversations and debates

These 7 Self-Development Books Will Help You Level UP!

4. Nutritional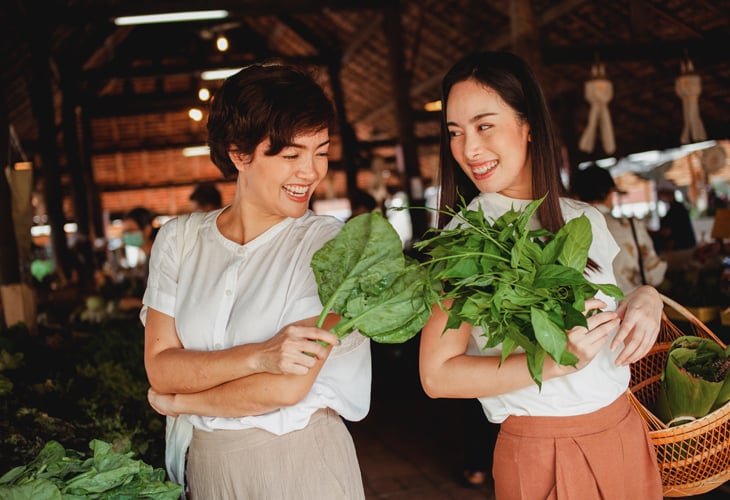 Just like mental health goes hand-in-hand with physical health, the same goes for nutrition; therefore, it should have its own pillar of holistic health. Good nutrition pays careful attention to your diet based on age, sex, activity level and body chemistry.
A requirement for a balanced diet is to consume nutritional foods that feed your body and mind. Diversify your plate with appropriate portions of food from each food group to get the necessary nutrients you need for day-to-day energy and bodily processes.
Maximize Your Nutrient Intake: A Guide to Eating the Rainbow With Plant-Based Nutrients
Nutritional improvements through a few of the following practices will help reinforce the other eight pillars of holistic health and wellness:
Be mindful of portion sizes and ingredient lists
Choose whole, fresh foods over highly processed foods whenever possible
Regardless of your dietary preferences, an easy rule of thumb is to eat plenty of fresh fruits and vegetables with each meal

Looking for some healthy cooking inspiration? Check Out These 10 Healthy YouTube Cooking Channels

5. Occupational
Obtaining occupational wellness is striving for work-life balance. It's searching for a calling and seeking various career opportunities to find where one fits our gifts for life fulfillment.
Occupational wellness is about addressing workplace stress, building camaraderie amongst co-workers and how satisfied you are with your job. Reflecting on these pertinent pieces can act as your guide to gain wellness in this particular pillar of holistic health:
Engage in work that excites you
Work independently in a way that fits into your learning style
Communicate and collaborate with others on subjects that interest you
6. Social
Also intimately tied to mental wellness, social wellness stems from in-person connections that form positive relationships.
Tend to your social health by surrounding yourself with those that care for you and offer you support systems that can carry you through the stresses and struggles of life.
5 Warning Signs You're In a Toxic Friendship
Finding and then fostering these networks take energy, but the work is worth the effort. And with these tips, in time, it will continue to serve you throughout your life:
Meet new people through social networks, community events, or volunteer service
Schedule a time to reach out to friends and family regularly to keep those relationships strong
Connect with loved ones through a handwritten note and send it via snail mail. This kind of outreach is more thoughtful than a text message, email or DM
Holistic Health & Wellness: 10 Pillars for Complete Wholeness
Our journey of holistic health starts with the four central pillars of holistic health: Physical, Mental, Emotional, and Spiritual. It continues, and allows us to truly thrive in all areas of our lives, when we add in the six others: Environmental, Financial, Intellectual, Nutritional, Occupational, and Social.
Holistic health and wellness is when a person examines every pillar of their body and makes changes to see it in its best state of health as a whole.
The journey to wholeness is not one-size-fits-all, but all of us should work towards it.
Being well and caring for your body and mind is something you shouldn't feel you can't make time for nor feel discouraged if all areas of your well-being are not at your 100% best, 100% of the time.
By taking small steps that don't take too much time, these techniques will help you obtain optimal wellness you aim to achieve in your well-being.
This article has been read 2K+ times. Feelin' the love!