The 10 Best Health and Wellness Websites of 2023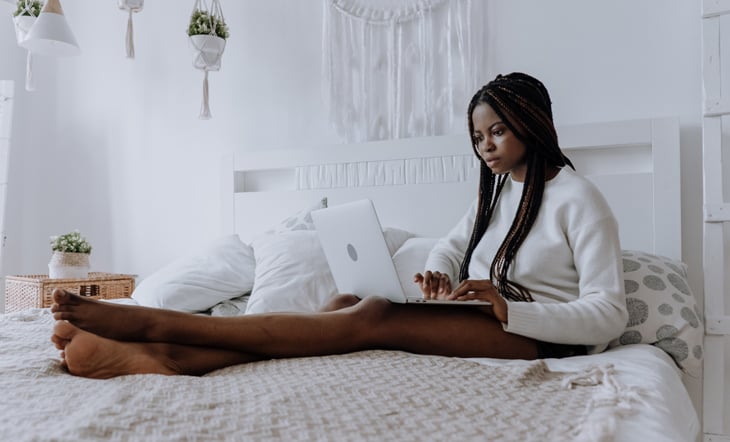 These days it seems like we could all use a healthy dose of health tips in our lives! That's why we've done the research for you and compiled a list of our favorite health and wellness websites for 2023.
From yoga and meditation to healthy recipes and mind-body connection exercises, we promise you these wellness websites will get you well on your way to wellness!
More of an app person? Check Out the Top 8 Wellness Apps You'll Want to Download Today


Here Are the 10 Best Health and Wellness Websites of 2023:
We know there are many quality websites out there with a lot of great health and wellness information to share. While this list is by no means exhaustive, we've included a range of sites that offer a variety of focus under the wellness umbrella.
Listed in no particular order, let's jump right in with the best health and wellness sites this year.

1. Everyday Health
According to Everyday Health, "We create trustworthy content based on up-to-date, evidence-based health and medical information and real-world patient and clinician experience to help inform you how to take control of your health."
A healthy life starts with making healthy choices every day (and we have a sneaking suspicion that's why they're named that!)
To help you do this, they take a proactive, actionable and authoritative approach by providing you with an array of articles, tools and videos vetted by board-certified physicians, medical and wellness experts and patient advocates!
You'll love it if: You want to be better informed about a specific health conditio, need to find a doctor, or are curious about answers to questions about sleep, hydration, financial wellness, and more.

2. Spirituality & Health Magazine
A healthy mind and body start with taking care of your soul. But how do you go about nourishing your soul, enriching your life, and finding your calling?
Head over to Spirituality & Health Magazine because it has those answers!
You'll love it if: You want to be inspired by influential and social visionaries providing their perspectives on spirituality, health, relationships, art, and living in this world.
This Is How Spiritual Wellness Impacts Your Physical and Mental Health

3. YouAligned.com
If you're reading this, you are already here. And we love having you! Yoga is our passion. Your health and wellness is our obsession. We're here to support your mind-body-soul wellness on and beyond the mat so you can fully THRIVE in all areas of your life.
YouAligned brings you inspiring, educational, and informative content to deepen your yoga practice on the mat and help you live your healthiest, most fulfilled life off the mat.
We have over 3,000 articles on topics ranging from mindfulness and meditation to yoga, spirituality, fitness, nutrition and healthy recipes, and holistic wellness. Keep it all in the family with YA Classes by YouAligned, our online yoga, fitness, and wellness platform that has hundreds of virtual live and on-demand classes.
Did you know we plant trees too?! We've partnered with Trees for the Future to plant a food-producing tree for farming communities in Africa for every online class our members complete.
You'll love it if: You're a conscious consumer who cares about supporting a small, female-founded and led business. You're a beginner or seasoned yoga practitioner looking to enhance your practice, or anyone who's interested in deepening (or beginning!) their wellness journey.
Take a class today:
4. Mantra Wellness Magazine
Mantra Wellness Magazine is bright, full of creativity and gives your eyeballs something to marvel at! There are so many ways to get inspired by this website!
The content offers information about food and nutrition, travel, mindfulness practices, Magic flower rituals, building your own sanctuary with green design elements and clean beauty products/supplements.
You'll love it if: You're not looking for your average, cookie-cutter wellness tips and tricks but you are looking for an amazing aesthetic to uplift your mood instantly upon arriving before even reading a single word!

5. Thrive Magazine
This health and wellness site calls out to all plant-based lifestyle lovers and anyone curious to learn more about it with an emphasis on how to empower your own immunity!
If you don't know what the difference is between a superfood, super herb, and super product or if you have no clue how to make a no-bake Matcha Mango Cheesecake, then you head over to Thrive Magazine!
You'll love it if: You're interested in improving your gut health, eating things that come from mother earth, boosting your immune system naturally and more natural, food-based wellness.


Give Your Eyes a Quick Reading Break – These Health and Wellness Websites Would Support This!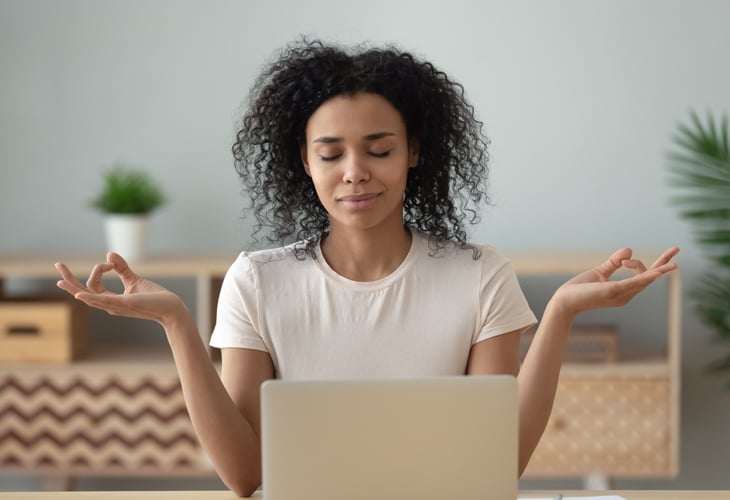 When talking about health & wellness, taking a moment to pause and breathe is always an important reminder. At this point, you've made it through five of the ten best wellness sites and your sight deserves a break.
Close your eyes, inhale for a count of four, exhale for a count of four, and then get back to learning about even more tips like that with these remaining health and wellness websites!


6. Fit Bottomed Girls
Fit Bottomed Girls focuses on health and fitness with the goal of helping women feel confident in their bodies. This site is all about body positivity; fit bottoms come in all shapes and sizes.
The content offers fun, fresh and no-diet approaches to overall wellness.

The secret to happiness and a truly fulfilling life is health and wellness.

In order to do this, they have content verticals like Fit Bottomed Mamas (which helps expectant and current mommies balance work-life and family responsibilities while also providing tips for getting back into shape after giving birth).
They also have Fit Bottomed Zen (which focuses on inspiration, self-care, relationships and tools like meditation) and Fit Bottomed Eats (which focuses on recipes/reviews, nutrition and even wine!). This wellness website also has a popular podcast!
You'll love it if: You want to drop the diets for good and you are ready to love your body and your life because you understand that the number on the scale doesn't define you!

7. Oh She Glows
This health and wellness website shines brighter than all other sites when it comes to food, in our humble opinion!
Oh She Glows features an award-winning recipe blog packed with over 500 vegan meal ideas, most of which are also free of gluten, soy and processed food.
Founder, Angela Liddon, shares her personal story and insights into the recipe creation process in order to provide readers inspiration for their own kitchens!
You'll love it if: You want to glow from the inside out and incorporate more plant-based foods into your diet without F.O.M.O (fear of missing out) on flavor!

8. Tiny Buddha
This wellness site offers simple, bite-sized bits of wisdom to help you survive your complex life. Editorials, interviews with interesting people in the world and insights and stories from readers of all ages make up for this site's offerings.
If you want to read a blog, share your own blog, have a discussion in a forum, buy some cute apparel or journals or get quick hits of inspiration through their quote library or fun and inspiring memes, head over to Tiny Buddha pronto!
You'll love it if: You're easily inspired by a vibrant community that posts personal experiences relating to happiness, love, mindfulness, healthy habits, simplicity/minimalism, letting go and more.

9. Well + Good
Well and good are two ways you want to feel when it comes to your wellness journey. Well + Good will help you do just that – namely because it's inherent in the name – but also because it offers articles on nutrition, fitness, relationships, natural beauty and holistic treatments.
According to their site, "Well + Good sets the standard for reporting and trend-spotting, in order to help define and demystify what it means for you to live a well life, inside and out."
You'll love it if: You're looking for a trusted source on all things trending in the wellness world.

10. MindBodyGreen
This site definitely lives up to its name! When it comes to a healthy MIND, there are articles about cultivating a positive mindset, mindfulness and mental health.
When it comes to a healthy BODY, there are articles about maintaining a healthy weight, movement practices, fitness routines, skincare and body positivity.
Body Neutrality Movement: What It Is and Why It's Important
When it comes to GREEN, there are articles about climate change, nature, helping our planet, living off the grid and eco-friendly cleaning tips.
As a wellness site, MindBodyGreen is so well-rounded! In addition to the above, they also touch on topics like feng shui for your home, astrology, travel, love and sex, integrative health, trying to get pregnant or raising children and financial wellness.
You'll love it if: You're excited to explore a healthy amount of health-related content in order to live your best life mentally, physically, spiritually, emotionally and environmentally.


Ready to Feel Your Best?
The secret to happiness and a truly fulfilling life is health and wellness. Living a holistic, healthy lifestyle is when all aspects of your being are taken into account – mind, body and spirit.
Are Your 4 Pillars of Holistic Health & Wellness Aligned?
The dictionary defined wellness as "a state of optimal physical and mental health." But as with most things in life, it's not quite that simple . . .
For some people, wellness may mean being physically active and eating a healthy diet. For others, it may involve a more holistic approach such as meditation. And for the rest, it might still be something entirely different.
The bottom line is there is no one-size-fits-all definition of wellness. What matters most is what works best for you.
So, whether you're a yogi looking for an extra boost of energy and vitality, a multi-tasking parent desperate for self-care, or just a human being trying to find ways to improve your overall well-being, these are the best health and wellness websites you'll want to check out!


There You Have It: 2023's Top Health and Wellness Websites
We all have moments when we need a little push to get back on track.
Come back and re-read this article any time you might need extra motivation to trade in the snooze button for an early morning yoga class. Or skip happy hour in favor of a soothing meditation session. Or to eat something green to help you stop feeling blue.
We hope these health and wellness sites are the dose of inspiration you need to achieve even greater levels of happiness and well-being in 2022.
Congratulations on making a commitment to yourself and we wish you well on your wellness journey! Curious about the top yoga websites? You can check those out here. 🙂
Have another favorite health and wellness site? Do you have a go-to for recipes, workouts or advice on how to live a healthier life? Share your favorite in the comments below and tell us why you love it. We'll be sure to check it out, and maybe it will make the 2023 list!
This article has been read 8K+ times. Feelin' the love!