Here Are 25 Surprising Uses for Hydrogen Peroxide – You Haven't Used it Like This Before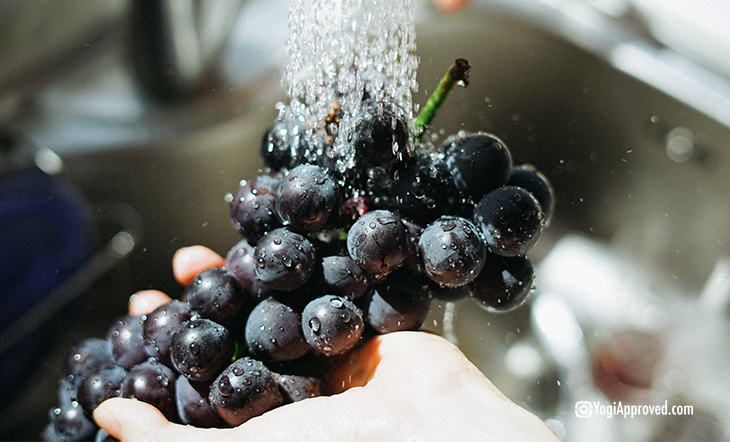 Let me guess – you have hydrogen peroxide buried in the back of your medicine cabinet. And it's been there for years, just waiting for you to read this article and put that trusty ol' peroxide to use.
Hydrogen peroxide has far more uses than cleaning out cuts and making bacteria foam up (oh, I'm the only one who thinks that's cool?). This article will give you the lowdown on all the hydrogen peroxide uses you've been missing out on.

25 Hydrogen Peroxide Uses You Didn't Know About
Here are 25 ways you can use hydrogen peroxide besides caring for injuries and infections.

1. Wipe it over your clean face for an all-natural acne treatment

2. Add to activated charcoal to create a tooth-whitening paste

3. Replace your countertop cleaner – it disinfects those surfaces without harmful chemicals!

4. Spray on unwanted weeds as an herbicide (but make sure those weeds are actually unwanted)

5. After brushing your teeth, rinse with hydrogen peroxide to freshen your breath

6. Lighten your hair (it's wayyy gentler than bleach, which can leave your hair destroyed)

7. Wash your fruits and veggies

8. Add an ounce or two to your dishwasher for an extra-clean boost

9. Soak your dish sponges in 1 part hydrogen peroxide and 1 part warm water to kill nasty bacteria

10. Use that same recipe for sponge cleaner to disinfect your toothbrush


11. Make a paste with baking soda and rub it into tough-to-clean stains on your pots and pans. Leave to sit, then scrub it away

12. Soak your nails for a cleaner, whiter look

13. Make that same 1:1 ratio blend with warm water, and soak your feet – this will help naturally remove calluses

14. Pour a good bit (about half a cup) into the toilet to remove stains

15. Soak clothing stains before tossing the item in the wash – it'll lift the stain right up

16. Add a dash of hydrogen peroxide to a spray bottle filled with water. Then, spritz your plants to help prevent fungus and pests

17. Spray onto glass and wipe away with a clean cloth for beautiful, shiny glass

18. Add 1 pint of hydrogen peroxide to 1 gallon of water and run the mixture through your humidifier to sanitize

19. Soak any mold or mildew, and then wipe clean after a few minutes

20. Lightly spray your fresh greens and herbs to keep them fresh longer

21. Clean bacteria and food remains from cutting boards

22. Swap out your laundry bleach

23. Just got back from a picnic? Spray hydrogen peroxide on the inside of your cooler and then wipe it clean

24. Spray it on any home areas infested with small pests (like gnats or mites) to rid them

25. After each shower, spray your tub and tile down to keep it fresh and clean

Thanks, Hydrogen Peroxide!
Before you go, let's just make one thing clear. Hydrogen peroxide is great for a ton of things topically, but do not ingest it.

Did you know about these hydrogen peroxide uses, or have you tried others? Let us know in the comments!

This article has been read 4K+ times. Feelin' the love!