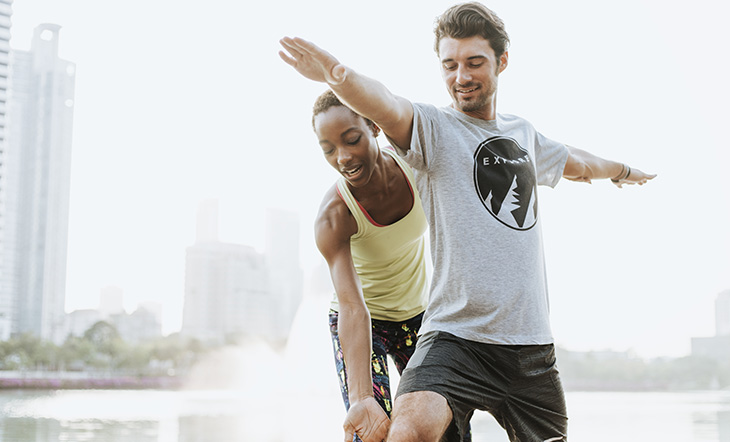 Interested in Teaching Yoga? Here's What You Need to Know About The 5 Most Popular Styles of Yoga

Sponsored by beYogi
Today, many styles of yoga exist. So when it comes to choosing one to teach, where do you begin? The beauty of this ancient practice in modern times is that there are many yoga disciplines to choose from.
Each yoga style offers its own focus, ranging from intense strength-building movements designed to make you sweat to slow, intentional stretches that restore mobility and improve flexibility.
Considering Yoga Teacher Training? Here's What to Expect
If you're interested in becoming a yoga teacher (or if you're a teacher looking for new disciplines to teach or get certified in), this article outlines key information about five popular yoga styles: Vinyasa, Hatha, Yin, AcroYoga, and Hot Yoga.


Learn About These 5 Popular Yoga Styles:
1. Vinyasa
Vinyasa is one of the most popular styles of yoga – both to teach and to practice. This particular style stems from the Ashtanga tradition, which features a series of set poses.
Vinyasa offers an opportunity to be creative with your poses, flowing from one to the other with your breath.
Begin by researching various yoga teacher training programs, which are typically offered in 200-, 300-, or 500-hour certifications. Explore your options based on the level of depth you want to study as well as the time commitment, which can vary from intensive two-week programs to sessions spread out over several months or even online.
All programs vary in what they offer, so be sure to do your research to see if a program offers the curriculum you want to learn, such as anatomy, philosophy, chakras, or a balance of each.
Included with the physical asanas that you will study, hands-on assists and cueing are typically covered through 'practice teaching' sessions with your fellow teacher trainees.
Beyond the asana, consider finding a program that thoroughly teaches yogic philosophy and explores the different ways in which yoga has been popularized in Western cultures.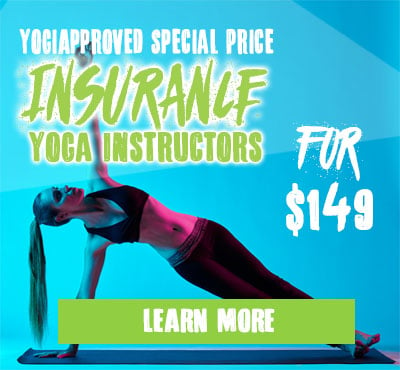 2. Hatha
At its core, Hatha Yoga seeks to bring balance into your life. The word "Hatha" in Sanskrit translates to sun and moon, representing the balance of masculine and feminine energy we each have.
Modern Hatha, typically involves Pranayama, Bandhas, Kriyas, and an energetically balancing asana sequence.
Hatha trainings are usually found as 200-hour or 300-hour RYT programs. This particular style has a wide array of modern philosophies.
Check out A Beginner's Guide to Hatha Yoga: What You Need To Know About This Practice
In the tradition of Tantric Hatha, a training would involve studies on topics such as Tantric philosophy, Prana Vayus, Chakras, Mantras, Pranayama, and energetics.
In other traditions, such as Shambhava Yoga, with an emphasis on breath and mantra, or Sivananda Yoga, with only 12 basic Hatha postures, the trainings will be taught from those specific realms of philosophy.
All in all, the Hatha Yoga style encompasses a complete path that draws in a variety of practices to cultivate a depth-filled practice for all teachers.

3. Yin
The bliss and truth offered in the practice of Yin has grown in recent years. Lineage in Yin is something that remains strong. A man by the name Paulie Zink brought Yin into the world in the 1970s. However, Paul Grilley and Sarah Powers popularized it and brought this yoga style to where it is today.
In a Yin yoga teacher training, you will build upon what you already know. So, less time will be spent on cueing, and more time on understanding the energetics of Yin in addition to the mindfulness involved and the depths of the Taoist roots of the practice.
You'll Instantly Feel Relaxed and Restored with These 8 Yin Yoga Poses
Some Yin trainings draw in wisdom of the Chinese Meridian Lines, while others take another route and connect the shapes to the Prana Vayus, AKA the 'winds of the body.' Depending on what you feel called to teach and what feels most relevant to your personal practice, the training you choose will most likely vary.
Yin training offers a deeper well of Svadhyaya or self-study, as you're returning to a space of the student after having taken on the role of a teacher. You will study new asanas and the effects of holding them in for a longer duration, versus studying the movement and the process of building a fluid sequence.

4. AcroYoga
AcroYoga is a fun and newer yoga style that continues to gain in popularity. In order to teach AcroYoga, you should have a solid understanding of the physical practice. In addition, you also need to understand the proper approach to each pose to ensure safety.
Yoga Teachers: Be Sure to Avoid These 5 Things When You Teach AcroYoga
While AcroYoga training will typically be more of a continuing education course (as opposed to a full 200-hour yoga teacher training), it's important to get professionally trained before you start teaching this yoga style since the practice itself is so divergent from other styles.
Your training will pertain mostly to understanding how to safely work with another human body and lead a class that builds slowly posture by posture.
Need yoga insurance? beYogi is offering YogiAproved.com readers $30 off your annual premium, dropping the annual cost to $149. If you're still in yoga teacher training (aka you haven't graduated yet), you can get yoga insurance for just $25! Click here to learn more.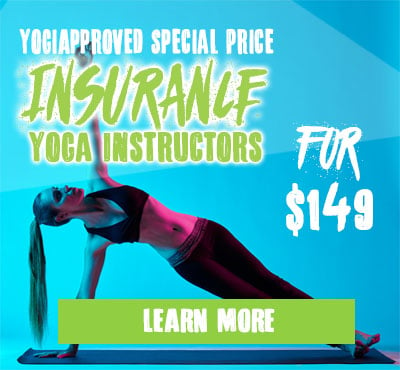 5. Hot Yoga
Bikram Yoga is perhaps the most popular hot yoga style, but it isn't the only type of hot yoga. There is also Barkan, Baptiste, and Hot Power Yoga, to name a few. Most hot yoga styles have set sequences and are taught in rooms heated between 95-108 degrees.
In hot yoga teacher trainings, you'll discover how the body reacts to practicing in heat, and how to communicate self-care to your students. Some students (and teachers) tend to gravitate towards hot yoga, while others avoid it at all costs.
Although there's little research to support the benefits of hot yoga, some report that the heat helps deepen stretches. There's also quite a bit of controversy surrounding Bikram Yoga founder Bikram Choudhury, so be sure to do your research and make sure the type of hot yoga you choose speaks to your values.


Which Style of Yoga Will You Teach Next?
No matter which yoga style or discipline that you decide to explore, be sure to choose a practice that aligns with your beliefs, passion, and interests as a teacher (or soon to be teacher!).
There are so many yoga styles to explore, so don't be afraid to take that next step in your yoga teaching journey!
For a limited time, beYogi is offering $30 off your yoga insurance annual premium for YouAligned.com readers, dropping the annual cost to $149. If you're still in teacher training, you can get coverage for just $25! Click here for more information.
This article has been read 2K+ times. Feelin' the love!

This article was brought to you by beYogi
beYogi.com offers information and inspiration to support yogis from students to studio owners and everyone in between. beYogi primarily targets yoga teachers, as denoted by its mission: "Awakening the great teacher in you." We offer valuable teaching techniques, yoga sequences, class playlists, business resources, liability insurance, and more.
You may also enjoy

As a yoga teacher, the sky's the limit when it comes to your yoga career success. Learn how to have the most successful yoga career possible here!
Sponsored by
beYogi