3 Absolutely Beautiful AcroYoga Videos You Have to Watch Right Now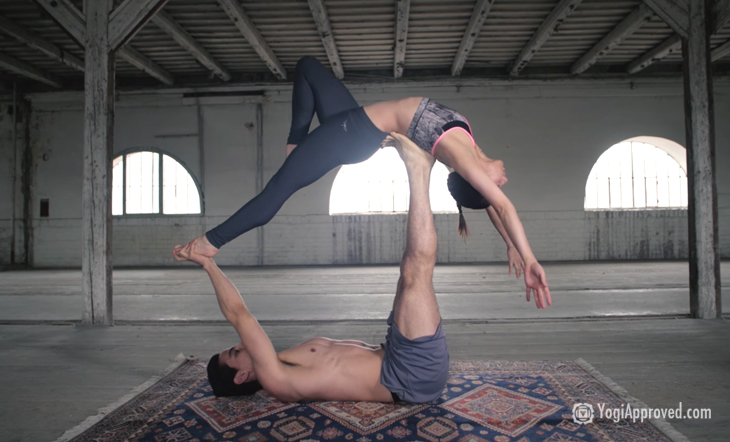 AcroYoga blends the spiritual wisdom of yoga, the loving kindness of Thai massage, and the dynamic power of Acrobatics. It's plain awe-inspiring.

Two people so in sync with one another, moving as one unit, that the idea of weight and gravity seem to melt away. Remember playing superman (or woman) as a child? This is that on steroids.

Here Are 3 OMazing AcroYoga Videos You've Gotta Watch Right Now:
Let us know which one is your favorite in the comments below. Enjoy! 

AcroYoga with Chelsey Korus and Matt Giordano
The track is Reckoner by Radiohead
AcroYoga by Noga Schwartz and Roi Silberberg
The track is Epicycles by Dr. Toast
Acro Yoga Flow
This article has been read 20K+ times. Bada bing!
Everything You Need to Know About AcroYoga + 5 Beginner AcroYoga Poses
Have you seen AcroYoga photos or tried it with your friends? Here's everything you need to know about AcroYoga, plus 5 Acro poses to get you started.
Read »

Johnny was born in Rasario, Argentina and moved to the Big Apple when he was a teenager. There he found his three passions: yoga, writing and his pet chinchilla Henry. And yes, you guessed it, Johnny likes Star Wars.