Meghan Markle's Top 9 Wellness Tips to Live By (And They're So Easy!)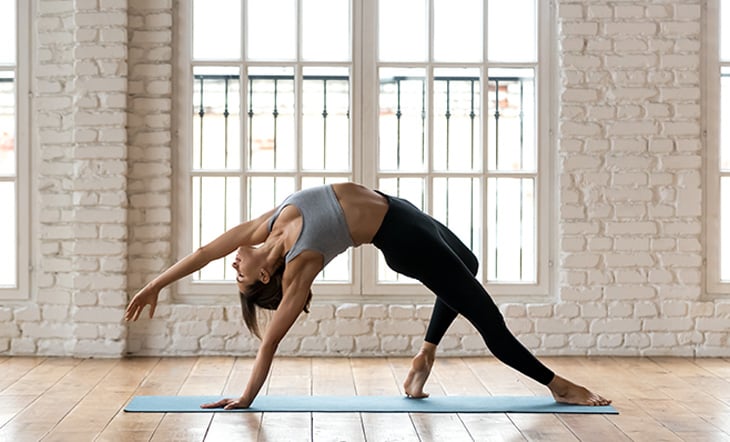 With her vibrant energy and a smile that lights up the room, Meghan Markle has won over more than just Prince Harry's heart. Beautiful, smart and a humanitarian, the "Markle sparkle" has spread across the world.
Before becoming Duchess of Sussex, Markle was best known as a television star.
Along with her talent on screen, Meghan had a passion for cooking and healthy eating she shared on her (now closed) website, The Tig.
Now that Markle has officially stepped into the spotlight as a member of the Royal Family, many of us are wondering: What's her secret? How does she find the time to maintain a health and fitness routine amidst the chaos of royal living?
To get the inside scoop, we've compiled a list of her top tips from interviews over the years.


Here Are Meghan Markle's Top 9 Wellness Tips to Live By:
1. Boost your energy with hot lemon water
When Markle arrived on set at 4am, she told Delish, her first drink of the morning was hot water with freshly squeezed lemon.
Unlike coffee – which can be dehydrating – water with lemon will hydrate and give you that extra pep in your step.
Here's How to Stay Hydrated the Ayurvedic Way


2. Nourish your body with an acai bowl for breakfast
Meghan Markle believes it's important to start her day off on a healthy note. An acai bowl is packed with a variety of vitamins and nutrients. In an interview with EyeSwoon, she shared her favorite acai bowl recipe.
Kickstart Your Day With this Simple Acai Breakfast Smoothie (Recipe Video)

3. Practice yoga to de-stress
In the days leading up to the Royal Wedding, Markle kept calm by incorporating yoga into her daily routine.
Yoga For Stress Relief: De-Stress With This 30-Minute Yoga Sequence

4. Take social media breaks
In today's digital culture, it's easy to get swept up in the validation trap of social media. As great as it feels to get all the likes and comments, it can be overstimulating and trigger anxiety. She told Daily Mail that it's "freeing" not to be on social media anymore.
"Young people find it so difficult. You see photos on social media and you don't know whether she's born with it or maybe it's a filter."

5. Set aside time to relax
She says giving yourself permission to unwind is important, in a Women's Health Mag article.
"I give myself the luxury of downtime. We are all so incredibly busy and juggling so many things but I always take an hour to just decompress, watch mindless TV, snuggle with my dogs and enjoy a glass of wine."

6. Make self-love a priority
In one of her blog posts on The Tig, Meghan Markle explains, "You need to know that you're enough." This is the mantra she lives by.
"That five pounds lost won't make you happier, more makeup won't make you prettier, that the now iconic saying from Jerry Maguire –'You complete me' – frankly, isn't true. You are complete with or without a partner. You are enough just as you are."

7. Pack tea tree oil when traveling
In an interview with Allure, she said tea tree oil is one of her go-to products.
"The one thing that I cannot live without when I'm traveling is a small container of tea tree oil," Markle said.
"It's not the most glamorous thing, but if you get a cut, a mosquito bite, a small breakout, no matter what it is, it's my little cure-all. It's inexpensive, it's small enough to carry on, and I bring it with me all the time."


8. Run as a form of moving meditation
Meditation isn't a one size-fits-all approach. It can be more than sitting in Lotus Pose for hours on end. The goal of meditating is to get into a calmer, more peaceful state of mind – and this can be achieved in many different ways.
For Markle, it's going for a run.

9. Cook your own meals as often as possible
One of Meghan Markle's close friends who spoke to People said, "Meg cooks for herself and Harry every single day. There's no chef or butler."
Also, this is how she eats healthy while traveling.


Follow Meghan Markle's Wellness Tips to Stay Healthy and Strong
It's no secret this runner, yogi and foodie is at the top of her health game. We could all learn a thing or two by letting Meghan Markle guide us down the path to optimal mind and body wellness.
By making some of these small lifestyle changes, you will be well on your way to living a healthier and happier life.
This article has been read 5K+ times. Feelin' the love!