Creamy Coffee Avocado Breakfast Smoothie
What do coffee and smoothies have in common? Both are easy to make and only take a few minutes to prepare.

We know we need a healthy breakfast in the morning, but often we just don't have the time. This Coffee Avocado Breakfast Smoothie is a perfect way to get nutrition and energy on-the-go.

Ingredients:
1 avocado
½ cup almond milk
½ scoop vanilla protein powder (optional)
½ tablespoon almond or peanut butter
1 tablespoon ground flax seeds
½ – 1 cup coffee
Tools Needed:
Yields: 1 serving



Brew a cup of your favorite coffee – you can use any kind of coffee you like in this recipe. If using instant coffee, brew it as you normally would. Let it sit and bolden for a few minutes.

Meanwhile, take your knife and cut your avocado length-wise down the middle. Remove the large pit and then remove the flesh. Add it into your blender along with the almond milk, protein powder, peanut or almond butter, and ground flax seeds. Then add the coffee.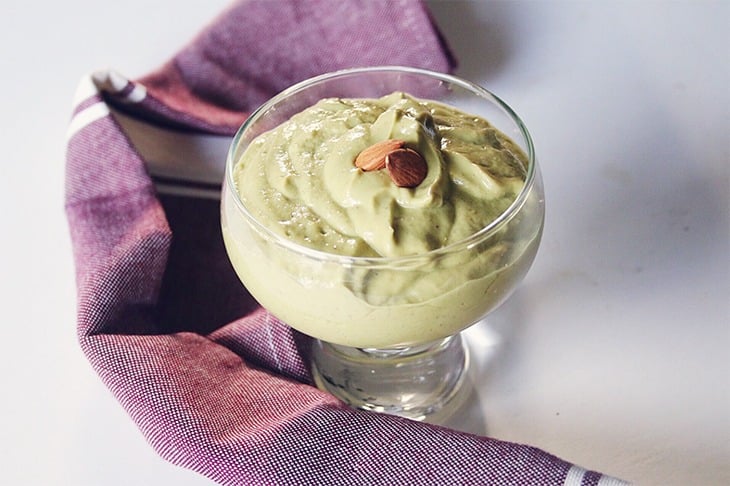 Blend it all together and serve in a bowl, glass or to-go container. Viola! Your healthy and energizing breakfast is served!

This article has been read 7K+ times. Feelin' the love!
Rachel Galperin
Rachel Galperin is a writer and producer living in New York City. She can be found at www.rachelgalperin.com
You may also enjoy

You should never have to miss out on a healthy breakfast! We've compiled 3 quick and easy, nutritious and delicious breakfast recipes for the busy bees all over:

Victoria Majoros