Review of the Extreme Muscle Foam Roller from Epitomie Fitness (Video)
When it comes to product reviews, we don't mess around. All of the items we review are put through the ringer of everyday use. You can trust that our reviews are non-biased and completely honest. Full disclosure: we don't publish negative reviews. While brands may compensate us to review their products, if a product doesn't live up to our standards, we simply won't promote it. Everyone has their own opinion – this is ours. Let's get started.

Epitomie Fitness is a top-selling fitness brand on Amazon. They offer a variety of high-quality fitness and sports recovery products. For this review, we will focus on the Extreme Muscle Foam Roller by Epitomie Fitness.

Foam rollers are an awesome therapeutic recovery tool for any type of athlete (and even if you're not one)! Whether you do yoga, play sports, hit the gym hard, or simply care about your physical health, foam rolling is a great addition to your wellness routine.

Foam rollers are easy to use and create a world of difference in your body by melting away tension, easing sore and tight muscles, and facilitating an incredibly effective form of self-massage.

Let's learn a bit about foam rollers and why we recommend this particular foam roller from Epitomie Fitness.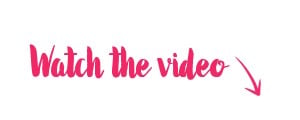 1. What to Look For in a Foam Roller
There are a few important qualities to look for in a foam roller: quality, density and firmness, and texture.

Foam Roller Density and Firmness
Many foam rollers are made from cheap foam materials that move and lose shape over time, which is why it's important to first find a roller made from high density foam.

Most foam rollers have a density rating of 30-45 degrees, but this Extreme Muscle Foam Roller has a density rating of 60 degrees, meaning it's firmer than most rollers, very dense, and won't lose its shape (tested up to 500 pounds).

Foam Roller Texture
This foam roller by Epitomie Fitness has two zones, which means you can control the intensity of your self-massage between the more gentle texture and the deeper penetrating texture.


2. Popular Uses For a Foam Roller
Deep tissue self-massage is one of the main uses for foam rollers. As discussed in the previous section, the Extreme Muscle Foam Roller has two different textures or nodules.

This provides you with two different forms of self-massage: one zone with little "nodules" that act like the fingers of a massage therapist, and one zone with longer "nodules" which mimic the palm of the hand.

Gentle Self-Massage vs. Deep-Tissue Massage
These two zones can be used differently and can get into the most tight muscles – 'finger nodules' create deeper, more targeted deep tissue massage while the 'palm nodules' create a gentler overall self-massage.

Self-Massage and Myofascial Release
The self-massage that you will get from this high density foam roller will create a more targeted and deeper tissue massage and myofascial release. It's great for getting right into the muscle and it's the perfect shape and size to target your back, IT band, legs, and upper body for myofascial release.


Other Important Details to Know
Along with your foam roller, you will receive a free online training series is called Full Body Foam Rolling and will teach you how to foam roll every muscle in the body. Learn with Amanda Edell from Body By Amanda, a popular fitness training center in NYC.

You will also receive a lifetime guarantee with your purchase. When it comes to the price point for a foam roller, you truly get what you pay for. The Extreme Roller does cost a bit more, but you are investing in better quality and higher density for a lifetime of use.

Finally, this foam roller from Epitomie Fitness makes a great gift idea for any athlete and comes in a nice, quality box perfect for gifting.




Foam rollers are an easy way to help your body recover from any type of activity. From deep tissue self-massage to myofascial release, foam rollers help alleviate stiff muscles and work into any tight spots in the body.

If you're looking for a convenient and effective method of self-massage and active recovery, we highly recommend this Extreme Muscle Foam Roller from Epitomie Fitness.



This article has been read 1K+ times. Feelin' the love!