Introduce Your Child to Yoga With this Children's Yoga Kit (Product Review)
When it comes to product reviews, we don't mess around. All of the items we review are put through the ringer of everyday use. You can trust that our reviews are non-biased and completely honest. Full disclosure: we don't publish negative reviews. If a product doesn't live up to our standards, we simply won't promote it. Everyone has their own opinion – this is ours. Let's get started.


When it comes to sharing yoga with kids, it's never too early to get your little yogi started on their yoga journey. Yoga teaches children self-awareness, patience, confidence, and the tools they need to handle stress and life's challenges in a positive and productive way.
Children's yoga is meant to be a fun, lighthearted, and enjoyable practice that kids look forward to. Imagine the benefit of replacing video games and movies with interactive yoga DVDs, games, and a yoga kit specifically designed for children.

Wai Lana is a yoga and wellness brand that offers a Yoga for Kids line of products specifically geared towards children. In this product review, we take a look at Wai Lana's Little Yogis Eco Tote Kit as well as their Play and Rest DVD Twin Pack.


Check out these super fun children's yoga products that'll have your little yogi asking for more yoga please!
As a parent, you want the best for your child in terms of health, happiness, and overall quality of life. Introducing your child to yoga is a wonderful gift that they'll cherish the rest of their lives.

But parents often don't know where to start, and many don't have time to regularly take their kids to a yoga class. These products are a great way to bring yoga to your child on your terms – anywhere, anytime.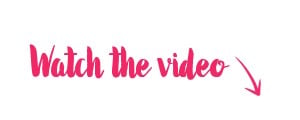 Little Yogis Play and Rest DVD Twin Pack
Introduce yoga and relaxation to your child with this DVD set. The best part about this twin pack is that it offers the perfect balance of play and rest. The first DVD is active and dedicated to yoga, while the second DVD is all about rest to help your child relax and unwind. This DVD set is perfect for children ages 3-8 years old.

Start with the Little Yogi's Volume 1 yoga DVD. Your child will love the unique and engaging blend of live yoga shot in beautiful Hawaii, and interactive cartoons with fun animals, music, and games. Kids love practicing all the fun yoga poses you'll find here. This first DVD also comes with a cute sticker pack featuring all the characters.




When your child is ready for naptime, move on to Daydream – the second DVD. Cartoons and fun naptime games help your little yogi calm down. Soothing songs and ocean sounds, followed by a special head-to-toe guided relaxation will help your kiddo relax, unwind, and sleep. This DVD is perfect for helping your child settle down when they're feeling overactive, and teaches them how to relax and calm their minds.




You can shop this children's yoga DVD set here.


Little Yogis Eco Tote Yoga Kit
When you and your child are ready to fully dive into a kid's yoga practice, the Little Yogis Eco Tote Kit includes everything you need to get started. This kid's yoga kit includes the Little Yogis Eco Mat and yoga mat bag, the Little Yogis yoga DVD, a yoga pose poster and fun cartoon stickers.

The Little Yogis Eco Mat is a quality children's yoga mat that's super lightweight and made with eco-friendly materials. It comes with a handy carrying bag made from recycled materials that has a strap and front pocket. The large yoga pose poster has illustrations and directions for 21 popular children's yoga poses that your child can learn for themselves. Top it all off with a silly sticker pack to make it extra fun for your little yogi.




This yoga kit is the perfect starter pack for your child to begin – or continue – their yoga practice with the tools they need to have a safe, fun, and successful time on their mat. Your child can take this mat and carrying bag to a live yoga class, or have fun playing along with the DVD at home or anywhere, anytime. This kit is great for travel, too!

You can shop this full children's yoga kit set here.


Give Your Child the Gift of Yoga
It's never too early to start your child on the path of yoga. These products not only introduce your child to the yoga practice – they also help cultivate mindfulness, self-awareness, and healthy habits. These kid's yoga products are fun, interactive, and masterfully designed to get your little yogi excited about yoga, mindfulness, and living a healthy, active lifestyle.


The Children's Yoga Kit from Wai Lana is 100% YouAligned™




You can learn more about the brand by going to their website at wailana.com.

This article has been read 2K+ times. Feelin' the love!

YouAligned is an online yoga, health and wellness publication for your life on and off the mat. We are here to help you live happier, healthier, more fulfilled lives. Yoga is our passion. Your healthy lifestyle is our obsession!