Our Favorite Yoga & Wellness Products – November Edition (Video)
The editors of YouAligned.com love yoga and everything related to living a healthy and natural lifestyle. We pride ourselves on keeping our finger on the pulse of the industry, and we take reviewing the latest trends and products very seriously. Our Favorite Things is a monthly recurring article and video featuring all of our editor's latest finds that we want to share with you!

Here are 6 yoga and wellness products we are loving this month and are excited to share with you: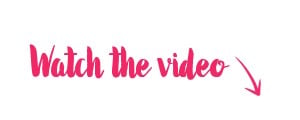 Read the full article below for more information about these amazing products:

Elite Hybrid yoga mat by Kulae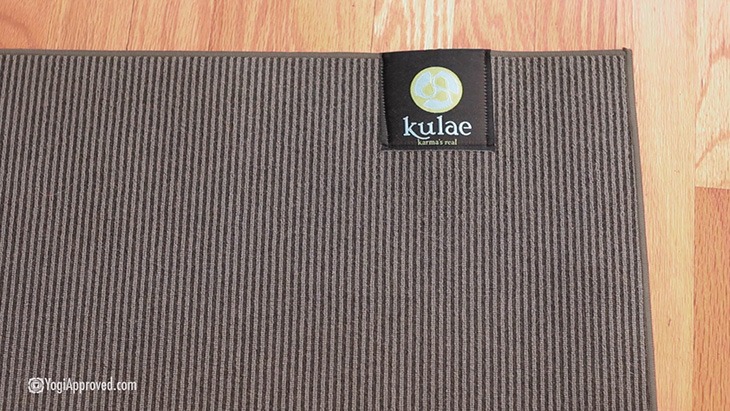 Kulae stands by their mantra of "real good karma" by making eco-friendly, biodegradable yoga mats. The Elite Hybrid mat is essentially a yoga mat and hot yoga towel in one. Super absorbent with tons of traction, this lightweight bamboo microfiber mat is ideal for practicing hot yoga, but works great in all types of yoga. For even more grip, spray it with a bit of water. This antimicrobial mat only needs to be cleaned after every 3-5 uses.

Shop this awesome two-in-one yoga mat here.


Coral Aria Bra + Coral Leggings by Noli Yoga


The Coral Aria Bra and the Coral Leggings from Noli Yoga are the perfect outfit pairing. The polyester/spandex blend moisture-wicking leggings are incredibly comfortable and are a top performer on the mat. The supportive, fully lined bra has a cute halter neckline that's super trendy right now, making this your new favorite yoga outfit!

Shop Noli Yoga's fall collection here.


Cork Meditation Cushion by Yoloha


Yoloha makes an entire line of yoga products made from cork, which is an antimicrobial, sustainable, and durable material. You won't believe how comfortable this cork meditation cushion is for your meditation practice. Made with recycled cork filler, this cushion is super lightweight (just two pounds!) and molds with the contours of your body.

Shop this one-of-a-kind meditation cushion here.


Babo Botanicals 3-in-1 Face, Hand & Body Cleansing Wipes


We were excited to discover 100% plant-based wipes made with natural ingredients for sensitive skin from Babo Botanicals. Their 3-in-1 Cleansing Wipes come in French Lavender & Meadowsweet, Oatmilk Calendula, and Cucumber Aloe Vera. All scents are hypoallergenic, soy-, dairy-, gluten- and oil-free, and work great for cleaning your hands, removing makeup, and freshening up post-yoga (you can even use them to clean your mat!).

Shop Babo Botanicals here.


Big and Mini Bottle from Amrita Bottles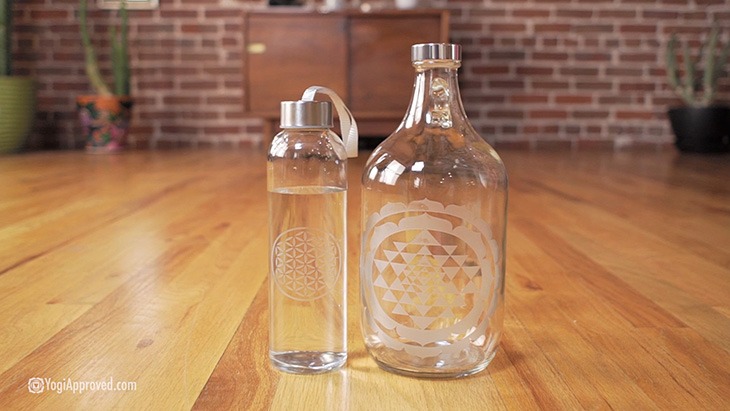 Based out of Boulder, Colorado, Amrita Bottles brings you eco-friendly, sacred hydration. Their Big Bottle in Sri Yantra design is 62 ounces (the amount of water the average person should drink in a day) and features a powerful sacred geometric mandala. Amrita's mini bottle in Flower of Life design is 16oz. (so drink four of them to fulfill your daily intake). All Amrita Bottles are hand-etched with high vibration designs – hence sacred hydration!

Shop these unique glass water bottles here.


Seeds of Intention Cards by May You Know Joy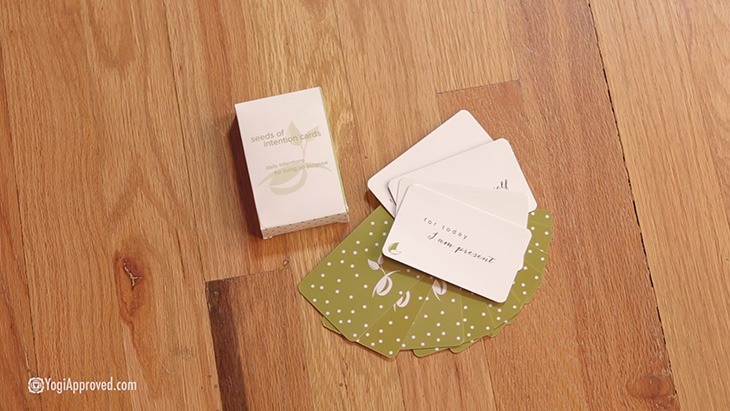 The Seeds of Intention Cards from May You Know Joy are an excellent way to help you set a positive, motivational, and inspirational intention every day. With simple yet powerful messages like For today, I am present or For today, I stand in my power, these cards are a great, meaningful gift for anyone (we highly recommend them for yoga teachers)!

Shop these inspirational daily intention cards here.


Thanks so much for watching and don't forget to subscribe to our YouAligned YouTube channel so you can stay up to date on all of our latest videos!!


What were your favorite featured yoga and wellness products? Please share any comments or questions below – we love hearing from you.

This article has been read 3K+ times. Feelin' the love!