6 Yoga and Healthy Lifestyle Products We Love – December
The editors of YouAligned.com love yoga and everything related to living a healthy and natural lifestyle. We pride ourselves on keeping our finger on the pulse of the industry, and we take reviewing the latest trends and products very seriously. Our Favorite Things is a monthly recurring article and video featuring all of our editor's latest finds that we want to share with you!

You never know what fun stuff we'll find next, so stay tuned!

Here are 6 yoga and healthy lifestyle products we are loving this month.

Check out this video, and read the full article below for more information about these amazing products: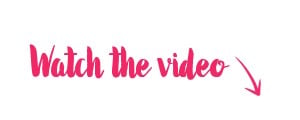 Pranamat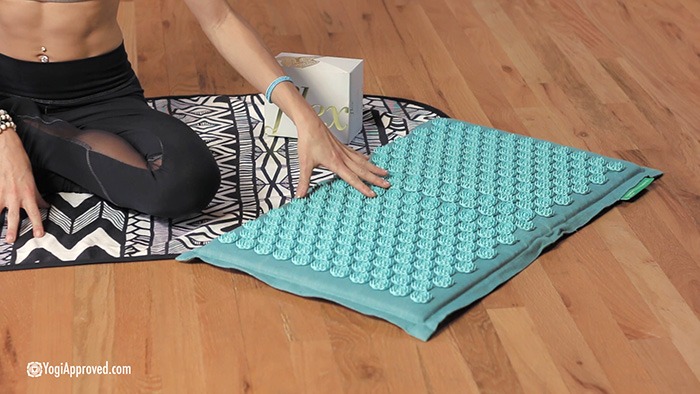 Pranamat is a beautiful massage mat that does a lot of good for your body! The little lotus flowers act as pressure massage points that stimulate the body to help relieve pain and tension, and also create a sense of calm and wellbeing. This massage mat is made with all eco-friendly materials, and is FDA approved.
Geometric Leggings with Scoop Neck Bra by Ripple Yoga Wear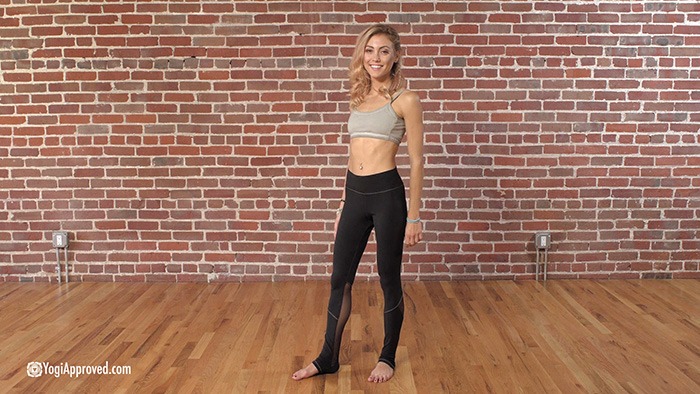 The Geometric Leggings and the Scoop Neck Bra from Ripple Yoga Wear are the perfect outfit pairing. The stone wash cotton material of the top and bottoms creates a classic, versatile look. The leggings have a fashionable mesh detailing on the calves; the bra is soft and super comfortable to practice in.
Shop Ripple Yoga Wear's collection


Golden Ratio Protein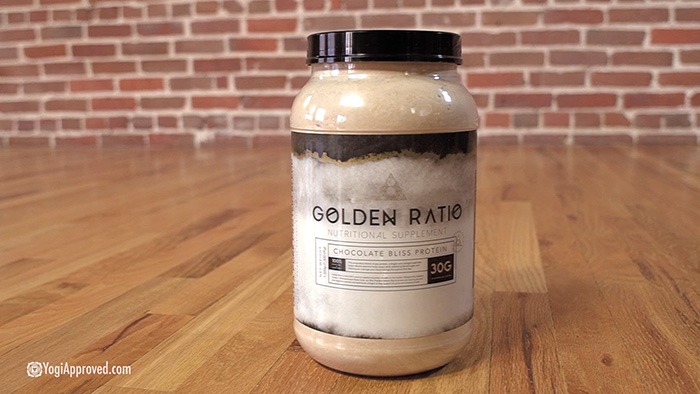 Golden Ratio Protein is a unique protein designed by celebrity trainer and Buti Yoga founder Bizzie Gold to bring you full nutrition without tons of sugar or additives. Coconut-sweetened with 30g of protein but only 3g of sugar per scoop (!!), this protein has digestive enzymes and hydrolyzed collagen to support your joints and healthy digestion. Offered in chocolate and vanilla – both delicious.
Shop this one-of-a-kind protein powder


FLEX
We were excited to discover FLEX – a period product that's single-use, disposable, and can be worn safely – and comfortably – for 12 hours! Made from medical grade, hypoallergenic materials, this product is an awesome tampon, pad, or menstrual cup alternative that's easy to use, cuts down on waste, and you can even have sex while wearing it!
Seat Hoody
If you've ever gotten into your car sweaty after a hot yoga class or killer workout, then you know how uncomfortable it is, not to mention how the sweat can wreak havoc on your car seat upholstery! Enter Seat Hoody, designed specifically to protect all standard size car seats and keep the sweat off (plus it's machine washable)! Video features their Tribal Flow print.
Shop these awesome seat covers


Throat Chakra Crystal Singing Bowl by Kurma Yoga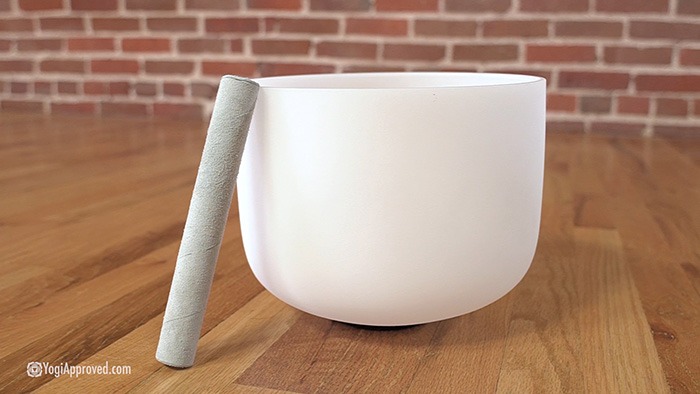 The Throat Chakra G Note Crystal Singing Bowl from Kurma Yoga is a stunning singing bowl made of pure quartz crystal. Tuned to the G note, which is throat chakra's vibrational frequency, this emits super healing sounds for the throat chakra. Frosted crystal is easy to play – a great singing bowl for any- and everyone.
Shop this beautiful crystal singing bowl


Thanks so much for watching and don't forget to subscribe to our YouAligned YouTube channel so you can stay up to date on all of our latest videos!!

What were your favorite featured products? Please share any comments or questions below – we love hearing from you.

This article has been read 4K+ times. Feelin' the love!