Our Favorite Things: Special Holiday Edition 2018 (Video)
The editors of YouAligned.com love yoga and everything related to living a healthy and natural lifestyle. We pride ourselves on keeping our finger on the pulse of the industry, and we take reviewing the latest trends and products very seriously.
Our Favorite Things is a monthly recurring article and video featuring all of our editor's latest finds that we want to share with you!
You never know what fun stuff we'll find next, so stay tuned! Here is what we are loving this month.
Check out this video, and read the full article below for more information about these amazing products:
Never miss a FREE class. SUBSCRIBE HERE
Long Stone Wash Jumpsuit by Ripple Yoga Wear
Ripple Yoga combined their popular Criss Cross Tank and Slouchy Yoga Pants to create their best-selling Long Stone Wash Jumpsuit. Made from eco-friendly stonewash cotton fabric, this unique and adorable jumpsuit makes the perfect gift for the fashionable yogi!
Use code: happyogi for 20% off
Kiss the Sky Oval Yoga Mat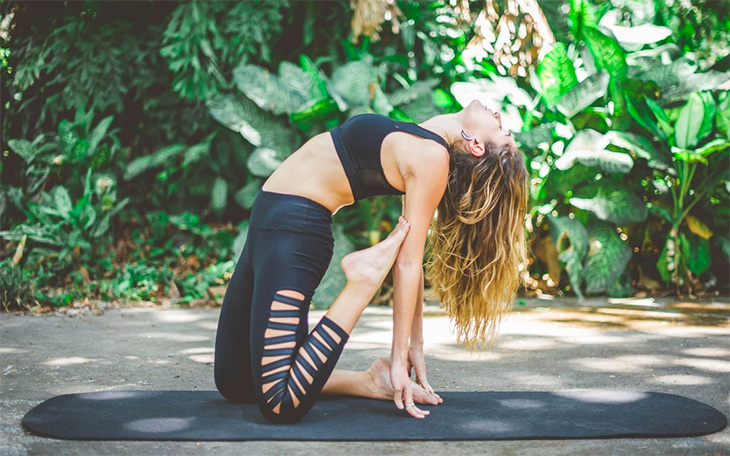 Kiss the Sky's Oval Yoga Mat stands out from the crowd in its shape, design, and material. Made from recycled rubber, this 72 inch-long oval-shaped mat offers extra cushion and grip and makes a unique gift for the yogi on your list.
Use code: YOGIAPPROVED.COM for 15% off your entire order through 1/1/19
VIDA Essentials Chakra-Balancing Oils + Diffuser Set
The perfect gift for a yogi, yoga teacher, chakra or essential oil enthusiast, this gift set includes a beautiful, quality essential oil diffuser that lasts up to 20 hours along with a custom essential oil blend for each chakra (7 blends total).
Use code: YOGALIFE for 30% off your order (save over $40!)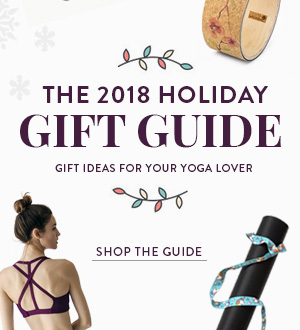 Two-In-One Yoga Strap and Mat Carrying Strap by YoDog Yoga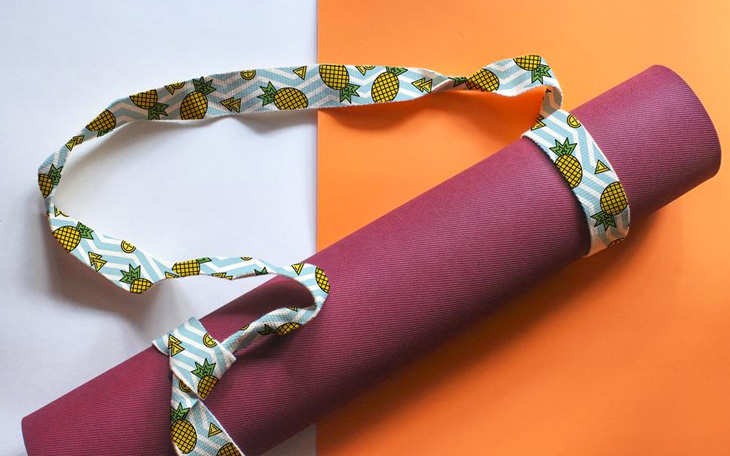 Any yogi on your list will appreciate the convenient, quality yoga mat carrying strap that doubles as a yoga strap with adorable designs and a great cause. Every strap sold provides two meals to a shelter dog.
Use code: yogiapproved for 25% off your entire order
Essential Oil Diffuser Bracelets from LovePray Jewelry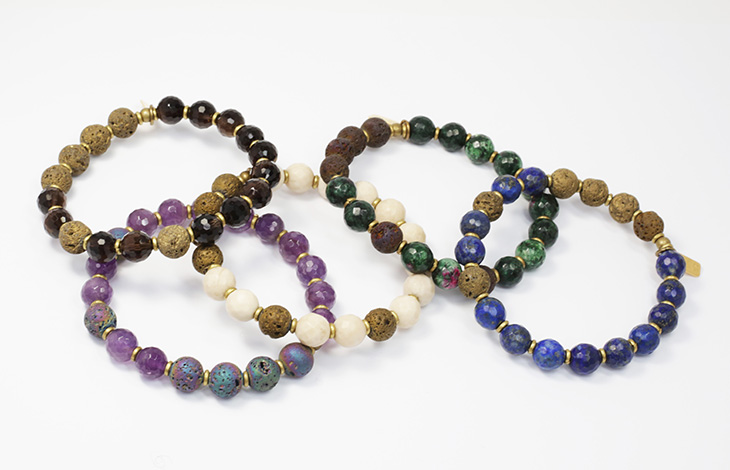 These beautiful essential oil diffuser aromatherapy bracelets are made with gemstones and porous lava rock. Add a drop of your favorite essential oil onto the lava rock and it will absorb and diffuse throughout the day! Featured in Jasper, Riverstone and Garnet.
Use code: YA30 for 30% off through 12/31/18
Joy Organics Lemon CBD Oil Tincture
Pharmaceutical grade CBD oil in a refreshing summer lemon flavor makes the perfect stocking stuffer for the active yogi on your list. This tincture is made with MCT oil and delivers pain-relieving benefits to compliment a healthy, natural lifestyle.
Use code: YOGIAPPROVED for 10% off
Zen MONQ Portable Essential Oil Diffuser
MONQ brings you their popular portable essential oil diffuser. The Zen MONQ blend has been scientifically proven to cultivate relaxation. Zen's main ingredients are Frankincense, Sweet Orange, and Ylang Ylang.
Use code: MONQHOLIDAY10 for 10% off
This article has been read 2K+ times. Feelin' the love!

YouAligned is an online yoga, health and wellness publication for your life on and off the mat. We are here to help you live happier, healthier, more fulfilled lives. Yoga is our passion. Your healthy lifestyle is our obsession!